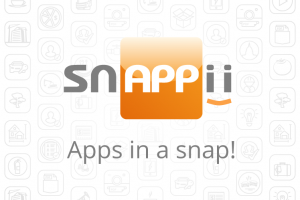 The manufacturing industry is characterized by constantly moving materials, approaches to workflow and types of this workflow and it is a natural fit for mobile technology.  The benefits of implementing mobile technology into manufacturing industry are clear: increased productivity; better management, faster decision making, time and cost reduction and other. Actually, mobile business apps are drastically changing the way manufacturing gets done, beginning with the work with data to tracking different operations and work with end products. There are some trends of manufactures' implementation of mobile solutions to improve outcomes.
Future-readiness and flexibility
 One of the main issues for each manufacturer is how to select and invest in tools which will benefit and favorably serve them in future. Technology changes rapidly, especially such new and movable as mobile technology. Manufactures should rapidly pick up these changes and implement them into the workflow. As for mobile business apps, this is why we are seeking a big trend toward more versatile and agile mobile app development platforms. Business app development companies like Snappii offer easy and quick adoption to changes and upgrades thanks to the agile codeless platform. In addition to flexibility it is a significant cost and time-saving solution. It is becoming much easier for manufactures to realize innovations which mobile technology constantly provides.
Convenient data gathering and analyzing
Traditionally, the bigger the enterprise is, the more resources it needs to track the workflow and make analysis. With the rise of new mobile solutions, the ability to gather data and analyze it more easily with just the use of a mobile app has appeared. Accordingly, these data can be quickly used to root out bottlenecks and improve workflows.
Simplification and user satisfaction
There is a trend toward the simplification of user interface and making it more user-friendly. To optimize the mobile experience appropriately and to get benefits and efficiency it is very important for the workers to feel comfortable with mobile solutions. The goal is to provide employees with all the tools they need without charging them by superfluous complexities. That's why developers now work hard on affordable and universal industry apps.
These trends all revolve around goals of increasing manufacturing efficiency and employing mobile solutions to that effect whether it is a business app development process or specific apps' features.