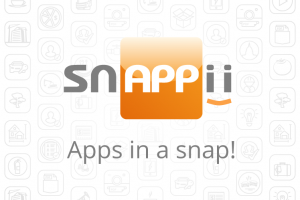 Countless companies conduct operations in the field. These are both large-scale industries and small local businesses. The implementation of good field workforce-centric policy is crucial in achieving the improvement of the whole workflow and increased productivity. Equipping field employees with modern mobile technology that contains up-to-date information and specific useful features gives the potential to maximize resources, make faster and more effective business operations, and optimize the business towards future successful development. Here are the 3 main benefits of using mobile business apps by field workers.
Communication and Collaboration
Mobility at its core provides field-based workers with a real-time connection. With all the information they need at their fingertips, they are able to become more efficient and effective. Mobile apps can easily close the gap between information and action. For example, mobile apps give special opportunities to managers, allowing them to quickly notify field-employees about upcoming meetings and send alerts. Also, mobile business apps can have useful corporate forums and chats to discuss different work issues.
Improved Working with Data
To enable effective use of data in the field, employees need flexible but powerful tools. Paper forms are relics of the past that no longer fit today's field processes. Moreover, the lack of real-time reporting and data processing can impede timely decision making, thereby negatively affecting the whole production line. That's why mobile apps with convenient mobile forms give the great advantage in working with data in the field. They provide constant access to data, allowing field-employees to collect, store, process and share data immediately anytime and anywhere with the use of just a mobile device, thus significantly streamlining the reporting process and optimizing the whole workflow.
More Effective Management
With mobile apps, executives have special capabilities in field workforce management. They provide instant information, which allows instant data analysis, downtime minimization, control over all business operations, constant tracking of field resources and working hours, better maintenance, and more. Right and competent management is a pledge of success workflow, and mobile apps make this management even more effective.
Mobile solutions enable field workers to be far more efficient by streamlining the workflow, automating processes, reducing errors and enabling collaboration. To improve workflow for field employees means to open new unique opportunities and great innovations, raise your business to the next level and successfully develop it.