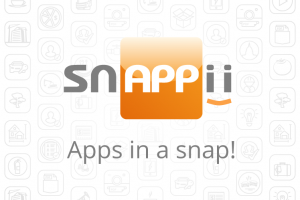 DevOps, a software development method that emphasizes communication, collaboration, integration, automation and measurement of cooperation between software developers and other IT professionals, is growing so fast that, according to Gartner, a quarter of Global 2000 organizations will deploy it by 2016. The demand for people with DevOps skills is also growing rapidly, bringing businesses great results. Below we'll look in more detail at DevOps and show what makes it so effective.
DevOps acknowledges the interdependence of software development, quality assurance (QA) and IT operations and focuses on helping an organization rapidly produce software products and services and improve operations performance. This once again proves that software isn't written in the old way anymore.
Likewise, Amazon's CTO Werner Vogels is sure that when developers take on more responsibility for operations, both technology and service to customers improve. "This brings developers into contact with the day-to-day operations of their software. It also brings them into day-to-day contact with the customer".
DevOps consists of 4 crucial elements: speed, security, quality and cost.
Faster App Development, Testing, and Release
The benefits of business apps are significant; not surprisingly, CIOs are increasingly making app adoption their priority. Furthermore, it is crucial for them to be on the lookout for new ideas for business apps and regularly update those already in use. Thanks to DevOps and data virtualization, app development, testing, release, and update time frames are up to 90 per cent shorter.
Improved Quality
Instant bugs fixing, bug minimization, and timely product release are at the core of quality software development. DevOps is a connected, interactive and collaborative unit that helps to integrate development, operations and QA functions, allowing access to multiple near instant virtual data copies and reducing quality issues and time delays.
Enhanced Security
The reduction of excess physical data copies brings more security. DevOps lets incorporate all key technical standards and multiple levels of data security. DevOps is quite a secure system which offers necessary environment to reinforce enterprise security strategies.
Getting More with Less
DevOps enhances application quality and reduces time-to-market, while data virtualization adds additional benefits. DevOps allows users to reduce costs in multiple dimensions like time costs, staff costs, capital costs, quality costs, complexity costs and, as a result, the total cost of the development. This is why "Do more with less" perfectly characterizes DevOps.