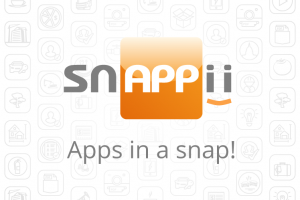 The research conducted by the University of Alabama looking at the future of mobile app development shows that an average user spends more than 30 hours a month on more than two dozens of apps.  Hence, we can confidently say that mobile apps have become an integral component of our lives. Warren Olivier, regional manager of Veem Southern Africa, says, "We live in a world where the app is a king. Born in the cloud, they are deeply integrated into all aspects of our personal and business lives. And thanks to the consumerisation of technology, many people only care that it works with very little thought given to the back-end systems involved".
Thanks to new mobile solutions, nowadays non-technical specialists are able to participate directly in the creation of mobile apps. Special cloud-based online codeless app development platforms allow users to build apps using the drag and drop approach and don't require programming skills. This solution is gaining momentum among business specialists, transforming them into citizen developers. However, before becoming a developer and creating an app for your business, it is important to take into account two main considerations that really matter in choosing a mobile strategy.
User Needs
First of all, before adopting a mobile solution for your business, you need to reach out to its potential users. The 2014 Global Evolving Workforce study clearly demonstrates that people want and need a variety of mobile tools to be productive. Therefore, to reap the benefits of business apps, you need to understand the kind of tasks your target users are performing and identify the best features your app should have to assist them. One-size-fits-all models usually don't work in relation to mobile business solutions, and you need a special approach to address specific user experience needs.
 Data
Working with data is a key point of any business app. An effective mobile business strategy requires that data are delivered seamlessly into the users` hands and that they have all necessary features to process the data. Also, it goes without saying that all the data need to be secured at all times.
In a nutshell, to get real benefits and assistance for your business, your mobile business strategy needs to purposefully focus on who your potential users are, what their needs are, and that your app will deliver data timely and securely.