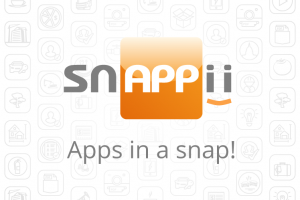 As mobile ownership and digital content consumption continue to rise, the interest for more high-tech, assistive, and engaging mobile applications is also at an all-time high. Many creative people are now jumping on the bandwagon in trying to create the next groundbreaking app. Based on the list provided by research firm Clutch, some of these big names include Sourcebits, WillowTree, Inc., Fuzz, and Softeq Development.
Photo Credit: William Hook via Compfight cc
If you are a beginner in mobile application development and want to be one of the next big names in the industry, then this article will guide you in making your app successful with high download rates and upgrade sales the most pressing needs. Here are the five C's that you will need to consider before developing your mobile app:
Concept
Start by conceptualizing the idea of your project. Start looking for a problem that can be assisted or addressed by your app's features and functions. If you have a client, it is best to listen carefully to their project proposal and specifications to fully understand the purpose and objective of the application. Afterwards, research the target market of the company from the consumers to their competitors. Gather ideas from your team by brainstorming, assess the viable ones, analyze the potential, and rework it, if necessary.
Tip: It will help to create a mind map with the help of apps or online tools to better understand the flow of your ideas and how you plan to execute those strategies one by one.
Creativity
Almost all possible applications have been created online, making it difficult for developers of apps to creatively find a way to make their work innovative and ultimately a cut above the rest. The easiest way to find out how you can creatively make your way to the top is by doing a survey on a small group of target users, asking them for feedback on your work, and encourage them to share their input (if they have any) to make it better. This is one of the most effective ways to ensure the success of your concept and project.
Charisma
Charisma will be equivalent to your project's ability to appeal to its target market. In order to find your charismatic points, you will have to find your application's unique selling point (USP). Why do people need to install it? What is that feature or function that makes it superior its competitors? These will help you later on in marketing the application, by highlighting your uniqueness and individuality.
Here are some other ways to determine your USP:
1. Understand the needs and wants of your target market that are not being met
2. Highlight your strengths and make your weaknesses work for you
3. Feature individuals, experts, and other companies that trust you
Cross-platform 
When building an application, you will have to consider all the platforms that it could be potentially used and accessed on upon release. Android handset devices alone vary in sizes, features, and functionalities; thus, it will be necessary to ensure that your application is responsive across all possible platforms. Apart from smartphones, there are tablets with bigger screens (10-inch or more). If your application is geared towards the business sector, you will have to ensure that it works seamlessly on tablets, such as iPads, as this is a common device for employees and field workers. And, we cannot forget the highly popular wearable devices, particularly smartwatches that are gaining traction with mobile owners. It will also be necessary to ensure that your application can be accessed via the OS of smartwatches (Tizen, Android Wear, Apple Wear OS, etc.) to present your app's innovativeness and creativity, which will help you stay ahead of your competition.
It might help you to read: What makes smartwatch app developers tick? for further insight.
Cost
How much are you willing to invest in this project? How much are you willing to get back? These are the questions that will determine the budget you will need to set in building an application. You will also have to consider the cost for maintaining the app afterwards to ensure all bugs, glitches, and/or issues are fixed and resolved in the succeeding updates. To get the real cost, you will have to place a number next to these following items:
1. How long will the production period take?
2. How many people do you need to build the app?
3. What are the software and tools needed?
If you are aiming for a quick and easy creation process, it might help to consult experts or companies that offer codeless app software to assist you in this journey, especially if you are not into heavy coding. Snappii has been trusted by novice and professional app creators for four years and have built more than 26,000 applications that currently on the market today. Snappii and other Rapid Mobile App Development (RMAD) tools are expected to be the future of the mobile app development industry as it gains more popularity and provides a faster approach and results than the traditional way of building apps.
Exclusive for Snappii
Written by Jennifer Birch