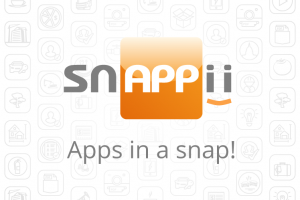 Today, most users prefer to access the web on mobile devices than from desktop computers. Thus, every company should have a website that is also optimized for mobile devices. Then mobile apps come to the forefront. They are not only an analogue of your site for mobile but a set of useful functions and tools which are in alliance with the advantages of mobile devices. So, why should your business have mobile apps?
What do mobile apps offer to your business?
Mobile applications offer new ways in which businesses can expose themselves to users, market themselves, drive productivity and interact with users in most convenient ways.
To achieve the desired outcome, it is necessary to influence the potential customer from different perspectives. You should always be in sight and easily accessible. Hence, when it comes to brand exposure, using new mobile technologies gives you the edge as a smartphone is the most frequently used device in our time.
Apart from enhanced visibility, mobile apps have another no less important advantage for business. This is a focused and most convenient way of interacting with users. For example, mobile applications can be used to place orders more easily and faster. Users do not need to wait until they have access to a PC; they can book hotels or tickets on the go via their smartphones with a right application. Thus, users can easily and quickly transfer their wishes and preferences and also get an answer so easily and quickly.
Combining brand exposure, convenience to customers, quick and easy interaction with customers, more efficient internal operations, the benefits clearly outweigh the investment. Moreover, such rapid mobile app development companies as Snappii offer high-quality apps for all industries in days, not months and for a reasonable price.
It is worth noting that in the time of modern mobile technologies' domination, mobile business apps are a seemingly small detail that defines an extraordinary business from a mediocre one.