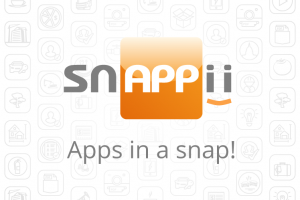 Today's smartest businesses are harnessing mobile, and for too many companies that means employing mobile developers to build custom mobile business apps. In the early days of mobile, this made a lot of sense.
Many of these mobile business apps more than paid for themselves, despite what was often a high cost. An average custom app can start at $50,000 and easily triple depending on complexity.
Fortunately mobile software development is undergoing a radical revolution, programming without programming. The best modern software development techniques are now being aimed at mobile devices; making it so easy to build an app even the average business person can do it.
In this piece, we'll examine what you can do, what technology makes it so easy, and what the business and economic benefits are.
Traditional programming isn't just slow and expensive; it can create substandard insecure software. New visual or model driven development relies upon proven secure code that forms the basis of your custom designed application.
Speed and Savings
Visual development can produce sophisticated applications in hours or days, and instead of costing $50,000-$150,000 (or way, way more).
With visual development, you can kick this old way of coding mobile business apps to the curb. And these applications are purely custom; rich in function and in value. Besides being tailored for your vertical or industry, your custom software can interact with data in the cloud, your on-premises applications, and are 100% Web friendly.
Here are some functions that you can invoke without programming using visual-driven tools like Snappii:
– Lists
– Forms
– Web Services
– Location services
– Database services
And you can build rich vertical mobile business apps such as:
– Insurance
– Job estimating
– Construction
– Health care
– Real estate
Once you know how easy it is, you'll find yourself imaging new mobile business apps – then you can go ahead and just build them – easy and quick!
The Value of Visual
Large companies have already realized the value of custom mobile mobile business apps, and most can afford to pay the traditional prices. If you have 10,000 workers or 100,000 customers using your app, that $50,000-$150,000 can get paid back pretty quickly.
Smaller outfits can use new visual development tools and techniques to produce those same mobile business apps at a fraction of the price. And unlike professional mobile developers who often charge extra for each operating system they support, the best new visual tools let you design one app that runs on all the major platforms.
Mobile Time to Market
The rise of the Internet brought us the notion of Internet time. Since the 'Net was changing so fast, if you didn't move right along with it, you'd be spit out the back. Mobile is the same way. Unfortunately mobile mobile business apps can take a long time to build. According to AnyPresence, it takes 1-2 months and $25,000 to build a simple program that only creates lists from a database, allowing for instance, travelling sales people to see if an item is in stock. And this app will only support one mobile platform.
Forrester Research agrees that an average custom app for mobile runs $50,000-$150,000. This is only the beginning. The full two-year cost is three times that, what with maintenance and adding new features.
According to AnyPresence, most companies upgrade their mobile mobile business apps twice a year.
With Snappii, this list generation is just one of many functions that can be evoked with simple point and click on the WYSIWYG interface, and then you just push a button to distribute the update to all your users. With this visual approach, you can easily add these new features or change your design, a process IT development pros calls iteration.
Lightning Fast Payback
When the cost of custom mobile development approaches zero, the payback is near instant. Even better, the value you can derive is immense, Forrester Research found.
The research house profiled two organizations; first finding that insurance company USAA built a single app to deposit checks by emailing photos of the checks from a smartphone, a program now in use by over 22 million people.
And Walgreens is filling some 25% of all prescriptions through a relatively new mobile app.
One huge benefit of proper mobile mobile business apps is they allow you and your company's workers to get things done from more locations. This stretches out the productive work day, and at the same time can give workers more freedom.
The ROI calculation here is mighty simple. Simple figure out how much extra productive time the workers gain and multiple those hours by what the employee makes as calculated hourly.
A good mobile app can also increase productivity by saving time, and here the benefit calculation is basically the same, hours saved times hourly rate.
What may be harder to figure is the benefit of faster response to customers, and providing better service. That may be what custom mobile mobile business apps are really all about!
(Alex Bakman is the founder and executive chairman of Snappii, founded in 2010. Bakman is a successful tech entrepreneur and innovator. Since 1994 Alex has founded and grown 3 companies to $10+ million in sales and our management team has many decades of experience at tech companies like: Ecora, Cabletron, Vkernel and Candle.)