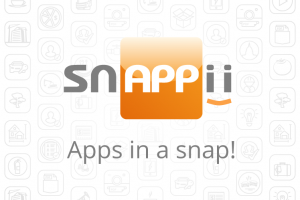 Some people believe mobile applications replace websites and opt for applications, while others rely more on proven websites.
Defining the purpose of websites and mobile apps, one soon comes to the realization of the importance of both. In fact, people prefer to get acquainted with a company via its website but in the future to deal with the company via its mobile app. Furthermore, websites are passively viewed, while applications are actively used. Thus, a website provides information, whereas applications help to perform specific tasks. Moreover, websites may have a larger audience, but apps contribute to a more active participation of the audience. Thus, it can be concluded that applications and websites shouldn't compete but rather complement each other.
Now, to reap all of the above benefits, let us talk about the best ways to integrate a new mobile app with your web presence
Redirect the traffic from your website to the mobile app
Mobile apps are more robust, efficient and usually more user friendly than mobile web, enabling your brand to offer better experience.
Reproduce the most successful features of your website in its mobile application
People who download an app expect it to retain the basic functionality of the website plus add improved user interface and flexibility. That is why you should transfer the most favorite features of your website to its mobile application.
Adhere to innovations and add some app-specific functionality
Your application should not simply copy your website but also highlight unique capabilities of mobile devices. For example, Amazon augmented its mobile search functionality by leveraging smartphone cameras so its app users can find items by scanning them.
Provide users with a seamless transition from websites to mobile applications
Companies need to provide customers with a consistent brand experience as they move from their laptops to smartphones. Make sure about the convenience and accessibility of your application for those who just came to it from the site and provide necessary support.
To recap, you shouldn't think about a mobile application as a mobile version of your website as they have different purposes. Hence, you should allow each of them to do their job and complement each other.