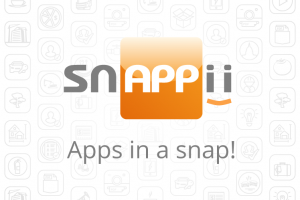 Our world is full of changes. But it`s hard to imagine that rather constant things can have radical changes. Sometimes these changes are good, but sometimes not. One thing is certain- changes are inevitable. One of them is recently announced leaving from world famous Apple Inc.
Some weeks ago an 18-year veteran of a famous global company, Apple Inc. communications chief Katie Cotton, said she would be leaving. Nobody knows the cause of it, but it`s obvious that something was wrong.  Some think that is only a tale but let`s analyze the words of famous journalists:
Vallewag is a real professional in technosphere, titled his recent article as "Goodbye to Katie Cotton, the Queen of Evil Tech PR." Reporter Sam Biddle cited long-time tech scribe Miguel Heft (Fortune, New York Times) describing Ms. Cotton as:
"…polite but rarely helpful…She was always cold and distant. And she complained to my editors that I didn't seem to love Apple's products as much as she hoped I would. We tried to explain that loving Apple products wasn't part of my job description, but that never registered."
John Paczkowski offered to take his breaking news:
"[Cotton] helped steward the announcement of some of tech's most transformative products, is retiring. During her nearly two decades at Apple, Cotton served as gatekeeper to company co-founder Steve Jobs and current CEO Tim Cook, and guided the media narrative around pretty much everything from the iMac to the iPad. She's long been among the company's most powerful executives and played a key role in shaping the mystique and exclusivity surrounding the Apple brand."
"I am not here to make friends with reporters, I am here to put a light on and sell Apple products."
Swisher went on to put Cotton's role in perspective compared to others at the most sought-after tech companies in business today:
"Was she aggressive? Sure. (So is Facebook's Elliot Schrage.) Did she sometimes ice our reporters out, ignore calls or reply with newsless answers? Sometimes. (Please meet Yahoo PR for much of my time covering it over the last two decades, especially under the current administration, which has not returned any of my calls in years.) Did she try her hardest to showcase Apple and its products in a way that benefited it? Yep. (Paging Andreessen Horowitz's Margit Wennmachers!)Was she vocal when she did not like something we did? And how. (So are Microsoft's Frank Shaw and Google's Rachel Whetstone, both of whom can throw a pretty decent uppercut when they are not happy with something we have written.)
And what?
That kind of hard driving is part and parcel to the business, even if she was harder driving and, because of that, more successful than most."
Tellingly, Ms. Swisher corrected NewYorker.com editor Nick Thompson's tweet in which he characterized the are/code piece as praising Ms. Cotton:
Philip Elmer-Dewitt, who's covered Apple since 1982 (at Time Inc.), summed it up thusly: "For 18 years she shaped Apple's public image — and kept the press at bay."