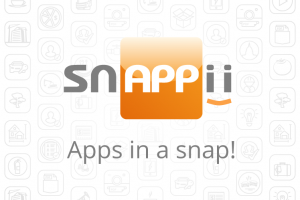 Apple constantly introduces innovations for entertainment purposes but it doesn't forget about business either. Last week Apple made two significant advancements in the business consumer ecosystem.
Apple Pay Is Now Available to American Express Card Holders
With the advent of Apple Pay last October, corporate users couldn't enter their cards into the Apple digital wallet. However, on August 10, Apple Pay changed its solution regarding the business. Now card holders of American Express can use Apple Pay to make in-app payments or tap and go at contactless terminals.
"Businesses today are going digital, and American Express is at the forefront of digital innovation, helping companies to streamline their payments systems and simplify their processes," says Greg Keeley, Executive Vice President of Global Corporate Payments at American Express. "We continue to invest and expand digital offerings for our corporate customers in ways that maximize security and enhance the user experience."
"Security and privacy is at the core of American Express and Apple Pay. When you add a card to Apple Pay, the actual card numbers are not stored on the device or on Apple servers. Instead, a unique device account number is assigned, encrypted and securely stored in the secure element on your device. Each transaction is authorized with a one-time unique dynamic security code," American Express noted in the announcement.
Apple particularly relies on business travelers to ease their payments on the go and book flights and rides.
Apple's Mobility Partner Program
According to Forrester research, in 2014, about 12% of the iPads in the market were owned by business organizations, and the number will increase to 20% by 2018. In this way, business organizations is a large and potentially lucrative direction.
Apple and IBM, an American multinational technology and consulting corporation, are teaming up to beef B2B services for the healthcare industry. "IBM's secure data storage and analytics solutions will enable doctors and researchers to draw on real-time insights from consumer health and behavioral data at a scale never before possible," said IBM Senior Vice President of Research and Solutions John E. Kelly III. Data will flow in through Apple's ResearchKit and HealthKit software services. Also, both corporations plan to develop joint healthcare apps.
Apple doesn't stop here and is looking for new business partnerships. Nowadays it is partnering with 40 technology companies, some of which are completely new players in the global business arena. For example, Vend, mPOS platform, is the Apple's startup retail partner. Hence, Apple's app dominance has not yet completely captured the enterprise, but Apple does enter this competition with an established workplace tech sales-network.