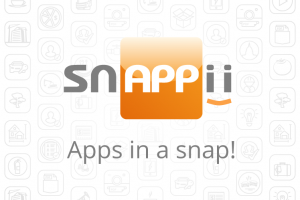 For CIOs, it has always been a challenge to ensure employees keep up to date with technology and make this technology accessible and useful in their work. However, new mobile technology, namely mobile apps, has made a real breakthrough in the business sphere and won a huge success due to its availability, flexibility, and a number of advantages it brings to any enterprise. In fact, recent industry research shows apps activations increase up to 28% quarter over quarter. In this way, as enterprise apps' utilization continuous to rise, the time taken to develop each app needs to decrease.
Nowadays more and more companies see the potential not just to create apps appealing to customers but to use them within their own organizations. They want to use apps for any business processes, from inventory to safety inspections, as much as possible. And again there is a problem of lengthy time frames and significant financial resources. Even quite successful medium companies often can't afford to build a mobile app they need.
Why RMAD
Nevertheless, the best solution that meets all these demands is already here, and this is Rapid Mobile App Development (RMAD). RMAD essentially eliminates most if not all coding when it comes to creating an app. With the use of a simple platform, apps can be built easily and extremely quickly. Another important benefit of the RMAD approach is that such platforms are available practically for everyone, even for a person without any programming skills.
RMAD allows entrepreneurs to build mobile apps much more quickly, thereby responding to tasks at hand, and the reduction of development time means the reduction of costs. Moreover, RMAD frees up IT departments and enables them to focus on those projects most likely to help the entertainments grow while creating a common language between the IT department and employees.
In a word, when companies select the RMAD approach, they win on all accounts, be it time, costs, quality, or effectiveness.