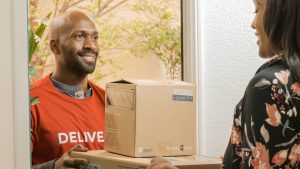 Past year faced a significant increase in eCommerce, mobile, specifically. In 2020, over two billion people purchased goods or services online, and during the same year, e-retail sales surpassed 4.2 trillion U.S. dollars worldwide (Source: Statista). According to App Annie State of Mobile 2021 report, $115 billion were spent globally during the 11.11 Shopping Festival across Alibaba and several other shopping platforms from Nov 1 – Nov 11, 2020. Mobile drove the lion's share.
$53.2 billion were spent on mobile in the US from Nov 1 – Dec 9, 2020, up by over 55% year over year.
The trend is obvious: consumers prefer to pay via mobile device or online. If you sell goods or services online, consider creating a mobile app in order to increase your brand visibility and boost sales. And here are some more stats regarding mobile commerce.
-By 2021, the world's m-commerce sales will make up for 53.9% of all e-commerce sales
-Mobile commerce sales are projected to reach $3.56 trillion in 2021—22.3% more than in 2020
-The worldwide m-commerce share in e-commerce is expected to reach 72.9% globally by 2021
-By 2024, the number of mobile shoppers in the US is expected to exceed 187 million
Source: Statista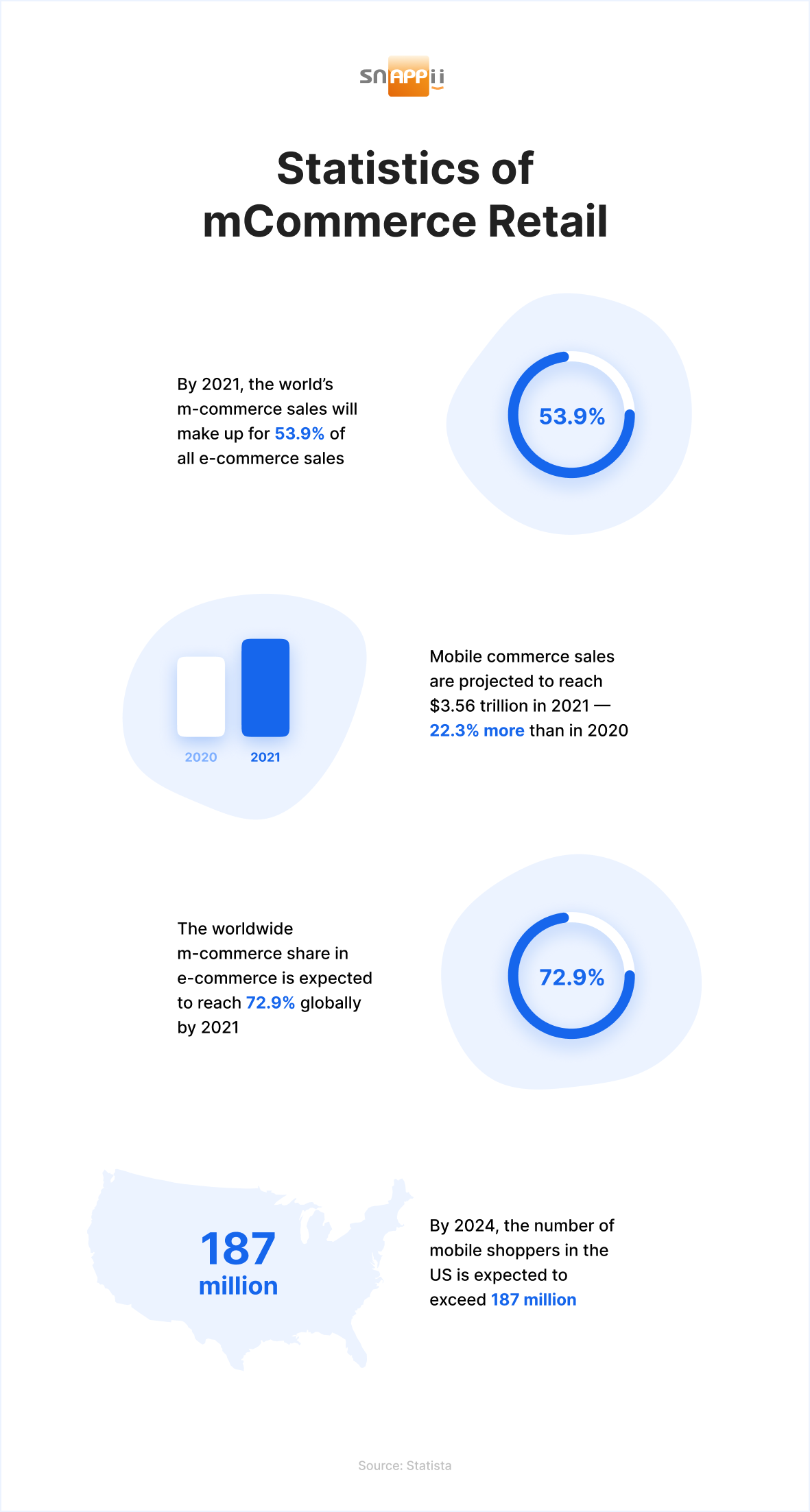 Today you do not have to hire expensive mobile app developers and wait many months of development to have a custom mobile app created for you. There are lots of tools out there that will help you build a retail app from scratch or using a template. Snappii has created an ultra-fast codeless app development platform that allows any user to develop feature-rich apps in a matter of days even without programming skills! We invite you to leverage the Snappii platform yourself. This Thursday, on May 20, we will show you how to create a retail mobile app. Come join this free webinar at 2 PM EDT here.
Don't want to do it yourself? We can create a custom business app for you. Simply send us your requirements and we will get back to you with a free quote. Your business will benefit from using a mobile app in multiple ways. Contact us describing the app you want using this form.