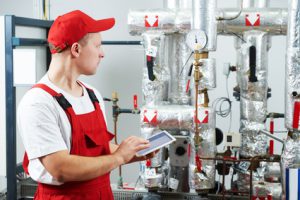 The speed and effectiveness of the jobs done are key to successful business operations. The majority of clients who have requested such services as plumbing, carpeting, or electrical first of all value the turnaround time of the issues addressed. Satisfied clients will definitely come back and recommend your business to others. So what are the best ways to achieve such efficiency?
Managers always are seeking ways to improve communication with the employees in terms of assigning tasks. Once they get a request from the customer, they need to address it as soon as possible. However, in many cases, the manager needs to put on paper what has to be done and pass it to the employee, which takes some time, especially if the employee is not in the office.
Luckily, today any manager can rely on mobile apps and forms for better project operations. Meet Work Order Assigner app from Snappii. This app is a must-have for any manager. The app allows managers to assign tasks to specific employees, add descriptions, address, timeframe, and even set a priority, and monitor the progress of the job done. There's no need to waste time passing all the information to the employee, with the Work Order Assigner app any manager can document the job that needs to be done and be sure that the employee will get the task right away. A mobile device is always at hand. This means of communication has become even more than just a phone. People create daily reports, record photographic evidence of the job performed, collect digital signatures, track GPS locations, and more.
The Work Order Assigner app consists of an easy-to-fill-in form and the PDF reports are stored in the app for quick access. It is easy to track the statuses of the jobs and address issues if any. Many companies already have their business organized with paper forms, and the Work Order Assigner app can be modified to add your existing forms and fit them into your business workflow. You can download the Work Order Assigner app at no cost and try it for free for iOS here and for Android here. If you don't like the forms used in it, feel free to contact us with your own forms here.