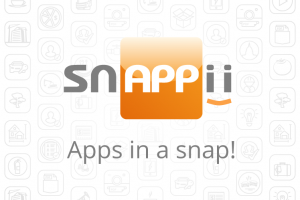 The mobile market continues to see explosive growth. There are new iOS and Android mobile business apps released monthly, with many coming out weekly. More and more companies need to support at least these two operating systems as employees continue to bring their own devices into the workplace and insist on using them for work. BYOD (Bring Your Own Device) is a spreading practice gaining increasing popularity among office and field workers.In Michael Fauscette"s article called "The Mobile Enterprise", he mentions employees regularly told him what they wanted from mobile devices, and it was really not that complicated to understand. They just wanted to be able to do most or all of what they could do at work from any connected device.  It"s "any device, any time", but there"s more to it than that. Employees need the real time connectivity that these devices offer and mobile mobile business apps installed on them that will offer them this level of access to their work applications.
The more functionality becomes available in mobile business apps, the more working people are interested in getting them for their work and personal use. Most consumers want to check emails when they are not at work and perform some tasks which need immediate attention using their mobile devices.  As the line between work and personal grows more and more blurry, it will become even more important to offer access to enterprise systems and support across any device employees may seek to utilize successfully for corporate business.
As I mentioned in my previous post,  building mobile mobile business apps is not an easy task for enterprise companies. They must cut out the existing they"ve come to rely on institutionally in order to become able to support mobile optimized platforms. That quickly becomes expensive when choosing a time consuming outsourcing option, or when you try to reteach your current programmers to become "mobile" programmers in languages they may have never learned or at least not used in years.The Snappii mobile enterprise platform solution fits most every company perfectly. Not wanting to overwhelm you, I will only list a portion of the features The Snappii visual WYSIWYG Drag and Drop Editor Platform provides:
– Nearby functionality using Google Maps
– Ability to create databases and connect them to already existing web services
– QR codes and QR code scanner
– PayPal integration
– Social Channels support
– HTML tab/button to add code to an app, increase its functionality
– YouTube videos
– Digital forms to be filled out and various calculators
– Digital signature
– More
Together with its intuitive, user friendly layout, The Snappii Platform appearance makes it the best solution for making mobile business apps ever for businesses of all sizes. Just to add a little more of The Snappii Platform benefit, you have the ability to simultaneously create and test mobile business apps. Need to make a change in the app you are working on? Simply save it and you can immediately see the update on your device using Snappii Live Preview App. No more multi-level and long app development process, which is often common among typical program development processes. Using The Snappii Platform, no coding knowledge is required to make mobile mobile business apps here.
Moreover, The Snappii Platform supports the most popular mobile platforms, including iPhone, iPad, Android and HTML5 web mobile business apps. Create an app and run it on all available devices to address the needs of most, if not all of your potential clients.
Visit Snappii website today to understand why mobile app development doesn"t need to be difficult when it"s created in The Snappii Platform.