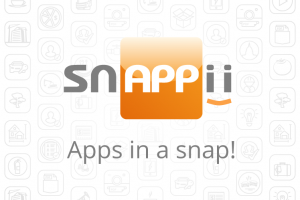 Snappii and Social Foundry have teamed up to solve this problem. Now mobile mobile business apps that access corporate databases can literally be created in days instead of months.
Mobile Application Development Platforms
Traditionally, mobile app creation and integration required highly skilled developers writing many lines of code. Companies were forced to attract and retain this very specialized skill-set or outsource their project. Business people, now more than ever, are involved in the full cycle of mobile app creation and deployment. This necessitates that they feel empowered to execute their mobile initiatives and that they have access to the tools required to help them accomplish these.
Cloud based visual mobile app platforms complete with robust, scalable, and secure integration capabilities are a must-have. Visually design, create, securely integrate, and deploy your mobile business apps knowing you can leverage back end systems either on premise or in the cloud for data exchange and the store. Find out more!
Download this valuable white paper and learn:
– how to generate Web services without coding for access to MS SQL, Oracle and MySQL behind the firewall
– how to automatically generate data connector for mobile business apps created with Snappii
– how to solve corporate database access problem without writing one line of code
Download your copy today.