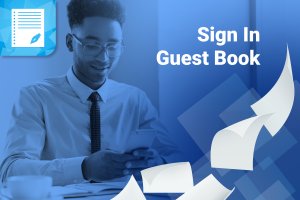 Mobile apps are quickly becoming an integral part of the reception process in many businesses, offices, and organizations. By providing a convenient way for visitors to sign in upon arrival, mobile apps can help streamline the process of tracking who is present and how long they have been there. This article will discuss some of the top use cases for utilizing a mobile app to sign visitors in at the reception desk.
One popular use case for signing users in at the reception with mobile apps is in business centers. Business centers often require visitors to provide their contact information and details about whom they are visiting before entering the premises. By using a mobile app, visitors can easily provide this information from their phone or tablet as soon as they arrive at reception. This allows business center staff to quickly identify who is present and make sure that their contact details are up-to-date in case any follow-up communication is needed after their visit.
Another common use case for signing users in with mobile apps is at doctor's offices and other healthcare facilities. These types of establishments often require patients to sign in with basic demographic information such as name, date of birth, address, etc., before being seen by a doctor or nurse practitioner. Utilizing a mobile app makes it easier for patients to provide this information without having to fill out paperwork upon arrival — saving time and effort on both sides.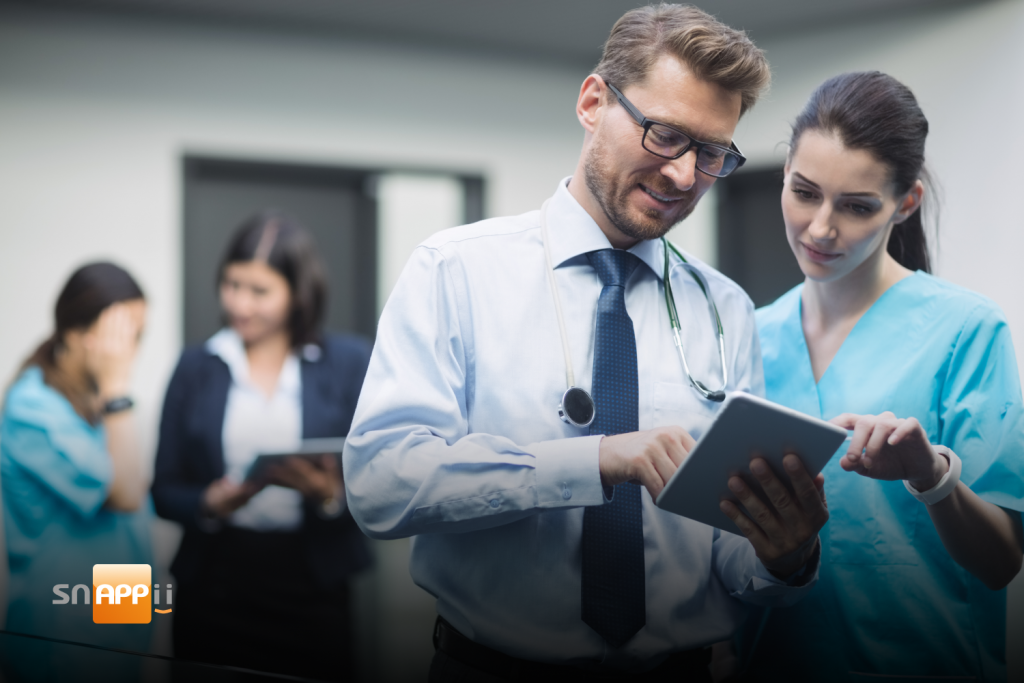 Signing users in with mobile apps also has applications outside of medical settings — such as when visiting an auto service center or car dealership. In these instances, customers can quickly sign into the system by providing basic contact information through an app on their phone or tablet — allowing them to be added directly into any relevant customer databases without having to wait around until someone manually processes their paperwork upon arrival.
Finally, another popular use case for signing users in with mobile apps is when attending clubs or events that require guests to register ahead of time before entering the premises. By utilizing a simple registration system within an app on guests' phones or tablets — staff can easily check names off lists as people arrive, allowing them entry into the event without having to manually search through paperwork each time someone arrives at the reception desk — saving time and effort all round!
Ultimately, using a mobile device at reception makes it easier than ever before for businesses and organizations alike to keep track of who has arrived onsite — ensuring that everyone remains safe while still giving staff more control over who enters their premises throughout any given day/week/month etc., depending on need and security levels required by any given institution/organization/business etc. Additionally, admins can also run reports based on visitor data collected via the app — seeing how many people have entered certain areas during particular timescales — making it easier than ever before for businesses/organizations/events alike track attendance patterns over longer periods of time too!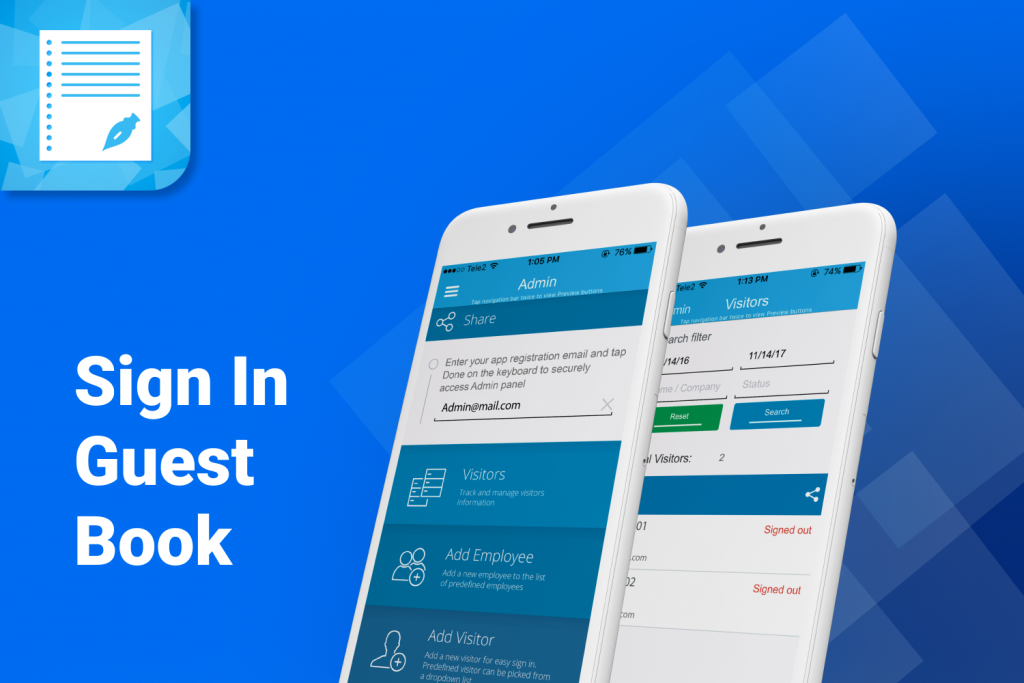 Snappii has created its Sign In Guest Book app for such purposes. This app is designed to keep track of your visitors at a reception. Administrators at companies, hotels and other institutions having guests can utilize this app to make a favorable impression on the guests, improve customer service and satisfaction, save time and capture all the necessary data using a mobile device!
Invite your guests to sign in at a reception by using your smartphone or tablet. Lots of information can be instantly captured including name, photo, company, contact info, barcodes, notes, etc.
After signing in, your visitors can print badges via wireless printer. The app will save and store all visitors' logs and allow them to sign out later by searching their names and date in the database of signed in visitors. The Sign In Guest Book app is available for free download from Apple and Google stores and can be customized to meet the needs of your specific use case. Contact Snappii with your requirements.