With regulations governing fire safety tightening and the pressure to streamline inspections continuing to increase, it is becoming more important than ever to ensure that fire inspection processes remain efficient and in control. This means eliminating paperwork whenever possible, automating processes, and finding ways to make the inspection process easier and faster. Mobile apps are emerging as a key tool in helping organizations stay on top of their fire inspection requirements while also ensuring they remain compliant with all local regulations.
Fire inspections involve checking that a building conforms to existing safety codes and standards, which is why having accurate records is so important. With mobile inspection apps, such information can be recorded quickly, easily and carried with you wherever you go for instant access. Not only does this help inspectors stay organized without relying on paperwork but it also makes it easier for them to update records in real time if needed — something that was not always possible using paper-based systems.
Fire inspectors have an important job, which is why having the right tools available is essential for their efficiency as well as accuracy. The best mobile inspection apps are intuitive enough for even novice users, yet comprehensive enough for experienced professionals too — allowing both staff members and contractors alike access via their smartphones or tablets without any technical training required whatsoever. Not only does this help ensure your team remains up-to-date but also gives you confidence that the latest industry regulations are being followed during every inspection session no matter who performs it or where they are located physically at any time.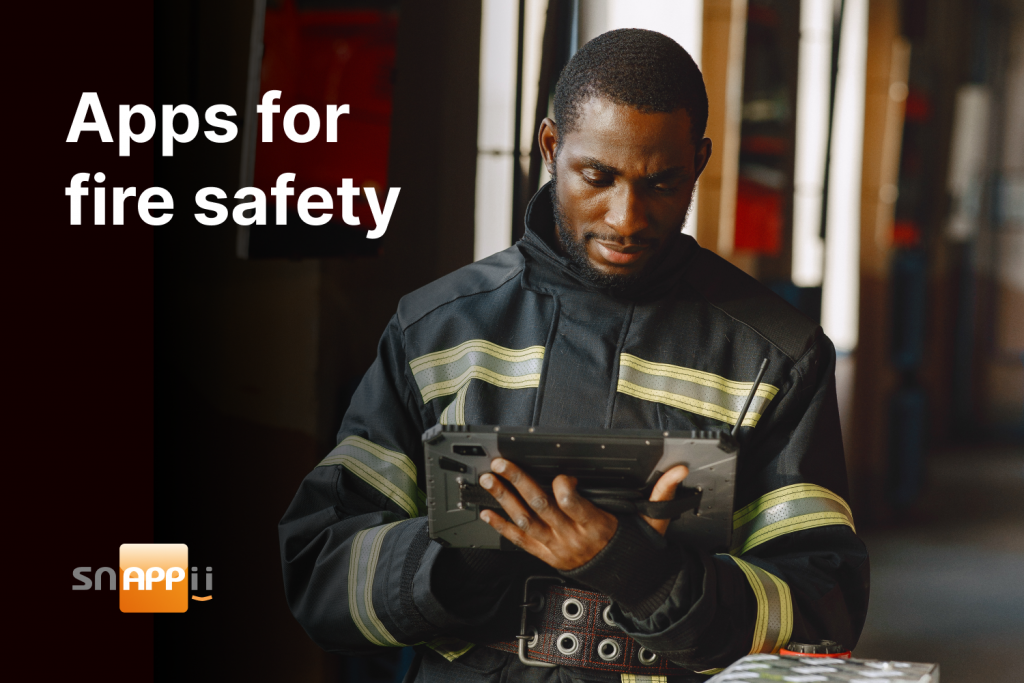 In addition, when inspections take place digitally with an app, there is no need to worry about filing away paper records which can be lost or misfiled — resulting in potential legal implications later down the line if they cannot be found when needed most. Paperwork becomes a thing of the past once digital filing systems like mobile app platforms become part of everyday operations within an organization too thanks partly because such data can automatically be shared over both cloud based storage solutions as well as other back-end systems used internally at organizations without needing manual input from personnel making errors less likely. Digital fire inspection process saves time and money basically covering everything from scheduling reports through photographing evidence, producing diagrams, drawings, registering findings electronically, easier search options & integration with existing infrastructure, plus much more basically allowing inspectors today work smarter not harder.
Snappii has been helping fire inspection organizations conduct inspections with their smartphone and tablets. Snappii has created many mobile apps for fire inspections, including Fire Inspection App, Fire Hydrant Inspection, Fire Prevention Inspection Checklist, Daycare Fire Safety Inspection, Fire Inspection Survey, Fire Alarm Inspection Report. These apps can be modified to your business needs. Contact Snappii today to see how we can help streamline your fire inspection process.
Overall, mobile apps allow organizations to maximize efficiency when conducting fire inspections while still meeting all relevant legal requirements.