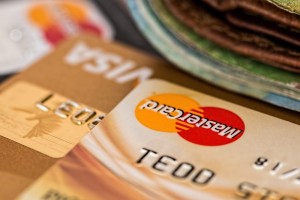 Thanksgiving holiday is a good opportunity to get great deals. Fortunately, you do not have to overshadow the holidays by Black Friday's vanity. You can spend a pleasant time with your family at home and still purchase whatever you need at a fraction of the cost online on Cyber Monday. Moreover, nowadays Cyber Monday's shopping through mobile devices is gathering momentum. "Last year Adobe reported that 19% of total online sales were made from mobile devices; Monetate's figures suggest that since 2013, smartphone use for Cyber Monday shopping is up 57%".
What to Expect from This Year's Cyber Monday
This year such retail stores as Amazon, Walmart, Best Buy and others are already having exclusive online deals. Here are some of great offers you can't miss.
Walmart will start its Cyber Monday at 8PM EST on November 29. Among the best offers for electronics is Nextbook Flexx 8.9" 2-in-1 Tablet 32GB Intel Quad Core Windows 10 per $99.99. The initial price was $139.
BestBuy will expand its Cyber Monday sales throughout Saturday, December 25. There are some interesting offers, such as Lenovo ThinkPad Yoga 2-in-1 14-inch Touch-Screen Laptop w/ Intel Core i5, 8GB Memory, 256 GB Solid State Drive for $899.99; its regular cost is $999.99. Also, BestBuy offers Lenovo Yoga 700 11.6-inch 2-in-1 Touch-Screen Laptop w/ Intel Core m3, 4GB Memory, 128 GB Solid State Drive for $549.99, thus saving you $50.
Amazon has also already revealed its plans for Cyber Monday. Online buyers can acquire an Intel-powered Lenovo 2-in-1 laptop with $200 off. Amazon says that between Saturday, November 28 and Saturday, December 5 there will be a lot of great deals that will purportedly be its best bargains of the year.
Last but not least, remember that shopping with your family and friends is most enjoyable, be it online or in brick-and-mortar stores. Snappii, a rapid mobile business app development company and mobile solutions provider, hastens to wish you happy holidays and successful purchases.