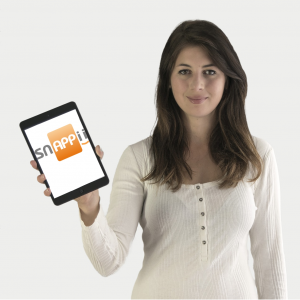 According to the 2015 Enterprise Mobile Application Report, 59% of businesses plan to use 10 or more employee-facing mobile apps over the next two years, and 51% intend to adopt 10 or more custom-facing mobile apps during the same period. Given the enormous benefits of mobile apps, your competitors are probably already among them. If you still don't own an app for your business, you should probably hurry up to avoid being left behind. However, to do so, first of all, you have to find the right app developing company. Below we offer you 4 tips to help you make the right choice.
Positive Customers' Feedback
Each respectable company has already served hundreds – if not thousands and millions- of customers. Hence, do your homework to better familiarize yourself with its past and current clients and their feedback. Moreover, the most reputable companies have portfolios with their customers' comments right on their websites.
Being Customer-Oriented
Staying customer-oriented throughout the whole app development process is a critical requirement nowadays. A really trustworthy company is always ready to cooperate with you and take into consideration all your comments and needs.
The Right Functionality
Pay special attention to the offered functionality. Can these features meet all your business requirements? Quality assurance testing is also important to avoid potential difficulties in the future. Make sure that the chosen app development company can provide all of these.
Speed and Cost Savings
Speed is a huge advantage for any mobile app development company. Quick work is a plus for any customer and an opportunity to lower costs as each additional work hour results in extra costs.
Snappii is a Perfect Choice
Snappii, a rapid mobile business app development company, is a great choice as it satisfies all the above criteria. Offering customer-oriented, high quality, time, and cost efficient service with the right functionality is at the core of Snappii's mission. Not surprisingly, Snappii is proud of an extensive list of satisfied clients, whose reviews can be found here. Choose Snappi and stay ahead of the game.