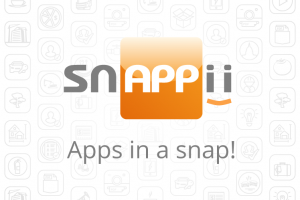 Since mobile devices became a permanent part of our lives, companies have been increasingly seeking ways to develop their own mobile apps for employees, customers, and partners. Nowadays the main problem is that enterprises need rapid mobile app development, which IT teams cannot always deliver as it usually takes months to create a single mobile business app.
Codeless app development platforms
A new report from Smith's Point Analytics discusses the benefits of codeless mobile app development platforms. The report, sponsored by Globo, Altova and Umajin, assesses three ways in which organizations can adopt codeless platforms: templates in a visual editor, componentized drag and drop editors as a plug-in, and drag and drop WYSIWYG visual editors. All of them enable entrepreneurs to create powerful business apps eliminating the reliance on expensive skilled programmers and de-centralizing app development. Another highlight of codeless app platforms, according to the report, is the reduction of time required to build apps. As a result, you can get a custom app in just a few days.
Yad Jaura, Globo's European Marketing Director, believes that "IT needs to evolve into that split to really understand what the business needs, and be able to service that need." Moreover, "unlike the desktop world, where Windows is still the dominant standard, there isn't a single dominant standard in the mobile world, and so the first question that often gets asked is 'which platform am I going to build my apps for?' That is where codeless app development platforms come into play, enabling anyone to build a single mobile business application and  "roll it out to all of those platforms, instead of having to build three or four different applications, keep them in sync, maintain them all, then roll out to those platforms independently."
The report concludes, "Codeless mobile app development platforms are a valuable tool for any organization initiating or expanding their enterprise mobility strategy".
All You Need is Snappii
Snappii, a rapid mobile app development company, offers a unique, affordable, and user-friendly codeless platform. Our WYSIWYG platform allows anyone to develop quality mobile apps after just a couple of weeks of learning its nuts and bolts. In addition, any of our ready-made app can be customized to meet your specific needs. Snappii is a great solution for every industry from construction to healthcare. Take advantage of Snappii's unique platform and services today by visiting our page at snappii.com