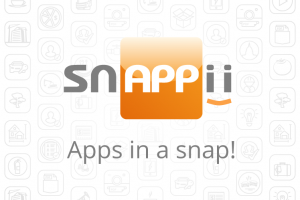 With the advent of online tools for codeless app development, entrepreneurs are increasingly getting interested in the "Do It Yourself" approach. And this comes as no surprise since these new tools are truly revolutionary and have empowered people with no coding skills to embark on mobile app development. However, before you take advantage of these opportunities for your business, it is worth considering if:
this is the best way to create an app for your business,
this approach can yield the desired results,
an app developed in this way can present the company in the best light.
In fact, being able to make this approach work for your business depends on the following factors.
First of all, consider the level and size of your business. Some of these DIY tools work best for small businesses and non-profit organizations, which can't usually afford to spend large amounts of money on app development. Larger companies, on the other hand, might need more individualized service as these technologies sometimes offer a one-size-fits-all approach and can't always be tailored to meet specific requirements.
You should also make sure the app will support the features you are looking for. That is why it is recommended to test out a few of the apps listed as case studies by the service providers and decide if you'd be happy to associate your brand with this provider.
Last but not least, carefully read the restrictions regarding creativity and innovation. Bear in mind that your app might look a bit similar to the ones of your competitors if they used the same service provider. The good news is, though, that the DIY approach is much more flexible than the traditional approach and allows modifying an existing app on demand.
If the "Do It Yourself Approach" is what you are looking for, Snappii, a rapid mobile app development company, will be happy to offer you its Do-It-Yourself service, based on its codeless drag and drop platform. Snappii has more built-in features than any other codeless app platform. Build an app in the cloud, hit save and see it run immediately on your devices.  Please visit our webpage for more information or request a demo right now!