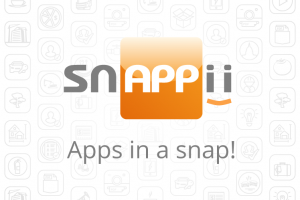 Customers' experience is the most important thing for any business that provides any services. Today, in the era of social media the principle of "customer is always right," is added by a very important customer public estimation right. Organizations that fail to ensure seamless customer experience risk undermining customer loyalty, damaging their brand, and eventually losing their business. On the other hand, by adopting mobile apps to interact with their customers, entrepreneurs can make sure they stay competitive and build customer loyalty. Today, less than 15% of customer support is provided via a mobile device but, according to Gartner, by 2017, this number will grow to 35%.
Modern Customers are Digital Customers
"Generation D is coming. Digital is changing everything and the next generation doesn't question technology – they have grown up with it and they expect everything to be instantaneous and use platforms such as Twitter to express their views", says Sheila Malone, an expert in consumer psychology at Lancaster University Management School.
Digital customers are mobile and expect digital customer service to be as good as its traditional face-to-face equivalent. By providing customers with a mobile application for their business, entrepreneurs can ensure they deliver positive customer experience and receive tools for the continuous monitoring of customers' needs and expectations.
Social media tracking tools can help monitor and manage what is being said in order to track trends and immediate responses. A disgruntled tweet about poor customer service vents instant frustration, without the cooling-off period involved in going home and writing a letter of complaint. Companies need to reciprocate and engage rapidly and effectively.
Another way to track user experience in real-time is mobile charts. Snappii, a codeless rapid mobile app development company, offers a powerful ability to display data via pie, column, line, bar and scatter charts. The users can better understand data in real time in an easy-to-digest format. "Charts are indispensable when it comes to displaying and analyzing information in real time. Snappii's customers can add this charting capability to their apps quickly and easily," says Alex Bakman, Snappii's President and Owner.