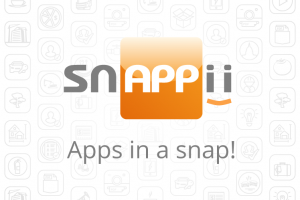 It is the middle of the summer. It means a perfect weather, majority of tourists, new adventures and friends. But it can be an excellent time for people who don't relax during these hot days as well like retailers, travel and hospitality agents and so on. Most people go on holidays and visit distant countries to lie in the sun and bathe in warm sea waters. Tourists are really eager to spend money on hotels, restaurants, cafes, excursions, tours, even buy many useless things which will remind them about their vacation. It is the high time to attract new clients and customers to your business and succeed. The easiest and at the same time one of the most profitable ways to let people outside know about you is to get a mobile app which will tell them all about your business and help tourist find your business among numerous competitors.
iPhone/iPad and Android mobile business apps can do the following:- provide business directions (help prospects find your locations)
– call, email and easy access to your website (the more they know about you the better)
– stick QR codes to anything which is worth people's attention (e.g. if you a bar owner, put a code on a beer glass and most will scan it just for fun or curiosity)
– reward customers loyalty by using QR code coupons (give clients discounts, freebies if they visit you frequently, they will appreciate it, great advantages for retail business)
– make online purchases (why have a real wallet if PayPal is more comfortable to use)
– book rooms, make appointments and orders, any kind of forms for submissions (it eliminates paper usage, saves your time and money)
– watch YouTube videos (people like it)
– keep clients always updated (RSS feeds and Push Notifications will reach every customer and notify them about your special offers)
– let users interact in Forum (ask or answer questions to figure out their points of view)
– Social channels integration (let people share their opinions and promote your business instead of you)
– and More
So you see that such an app is a big deal and offers a great number of opportunities for you. The fact that the popularity of mobile devices and mobile business apps is still growing just doubles your chances to succeed by creating your own app. Practically everyone has iPhone or smartphone on Android platform nowadays. They will search for your app for sure to know more. It is not difficult to get a mobile app even if you are not a programmer. Just fill out the App Request Form on Snappii site and get a free prototype in the next 48 hours. Apps have never been so easy and quick to get. No matter what business you are into – an app will always help you be reachable and stand out of the crowd.