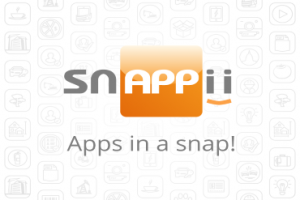 A new wave of mobile retail mobile business apps allows smartphones and tablets to be used for in-store promotion, marketing and purchasing services. Retailers can differentiate their customer engagement and needs by creating powerful mobile business apps for customers' smartphones. These applications can be delivered over cellular networks or via in-store customer Wi-Fi portals. These mobile business apps designed for mobile workers and customers give retailers new opportunities to retain customers, cross-sell and up-sell products and services and improve customer satisfaction. Mobile mobile business apps simplify the process of shopping and attract new clients as most people have gadgets and use them for a great range of activities and not only to make calls and send SMS.
Retailers are improving their service by giving their associates Apple iPads and iPhones that be used to bring up product catalogs, product reviews and videos. List functionality to see which items are sold and Product list to specify what you want to buy this time. Customers also can find store locations using nearby functionality, and place orders online using digital forms.
Other retailers have created concierge mobile business apps for modern devices that allow shoppers to get independent reviews and videos, and give feedback or connect with social media. Shoppers can use mobile mobile business apps to "check in" when they arrive at a store, which presents retailers with new opportunities to reward loyal customers and their friends. QR codes coupons work this way and allow frequent buyers get specials, freebies, bigger discounts by scanning them using special iPhone and Android smartphone mobile business apps.
That"s why it is easy for retailers to use in-store marketing mobile business apps to present shoppers with financial incentives, such as rewards and discounts. Shoppers can also use mobile e-commerce mobile business apps to buy a product if it is out of stock in the brick-and-mortar store. Or shoppers can buy on their phone, and pick up their purchase in the store.
The growing role of mobility in retail business is obvious. To survive in the frames of constant competition most retailers will need to support their business by having their own app. If you already have an app idea you are welcome to visit
Snappii website
and
fill in the form
with your requirements to help Snappii team better understand and build your mobile app for retail business. See how other mobile business apps look and work
here
.