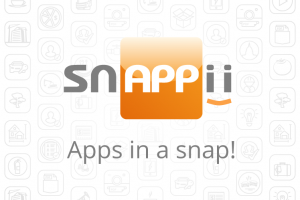 According to IDG's Cloud Computing Survey, 69% of businesses have migrated at least one app to the cloud infrastructure and 18% have a plan to do so.
To get started, find out what cloud apps are. A cloud app is an application program that functions in the cloud with some characteristics of both a desktop app and Web app. Like desktop apps, cloud apps can provide fast responsiveness and can work offline. Like Web apps, they don't need to permanently reside on the local device, but they can be easily updated online.
Why Most Companies Migrate to the Cloud
The most common reasons are: low cost, convenience in working with data, low maintenance, flexibility, less infrastructural expenses, and lots of free space for data. Also, most cloud-based apps require minimal IT knowledge and can be created even by non-IT specialists.
Nowadays there are a few companies, like Snappii, which offer cloud-based apps or provide online app development platforms for their creation.
– Improved Data Flow
If your app has a lot of data that needs to be saved, than integrating it with the cloud is appropriate. Also, you can easily reset the settings and server's load-bearing capacity. This saves time and money when sudden changes occur in the incoming or outcoming flow of data.
– Cloud security
The number one concern of any cloud app is security. Security is increased when using cloud solutions due to strict ISO security standards that cloud providers must adhere to, in addition to the regular security audits. This means no worrying about lost devices with confidential data and hacking threats. Moreover, on the cloud, you can add security for every app by requiring a separate access for each employee to access the data, making security identity centric.
– Streamlined Business Operations and Collaboration
The ability for multiple people to work on one cloud-based solution helps drive efficiency with one-time data entry. Users in multiple locations can simultaneously review and work with data. This gives better awareness, saves time and streamlines business operations.