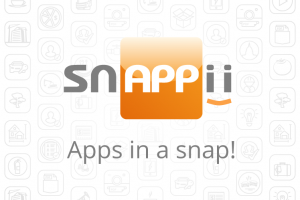 As a real estate professional, you need to feel confident that the property you manage or own is properly inspected. Otherwise, it can lead to extremely negative consequences.
Mobile technology is a growing trend in the real estate industry. More and more specialists are agreeing that it is the best investment in their business. Real estate inspections are one of the major processes where modern mobile business apps play an important role.
Today Snappii, a rapid mobile business app development company, presents its new app Insurance for realty, property & homes. This app is designed to help insurance adjusters perform various types of inspections using a smartphone or tablet.
Usually inspections are connected with different types of data. There is no special capabilities in real instate inspections to constantly move between objects and main office to collect data, process it and make reports. All these operations must be done instantly not to spend extra time and money. Fortunately, Insurance for realty, property & homes app gives such an opportunity. You can easily and quickly carry out inspections and audits of real estate, property and homes anytime and anywhere. No need to work with bulky paper forms, just capture all necessary data and process it with use of different features, which the app offers. Insurance for realty, property & homes app's users also can store and share inspections and reports as PDF and Excel files in multiple ways, communicate with others via discussion forum, receive push notifications and much more.
Don't settle for an app that doesn't fit your business needs. Insurance for realty, property & homes app is 100% customizable to meet all your specific business needs and wants. Any changes will be made just in days.
On the infographic below you can find the design of the app and more detailed information.