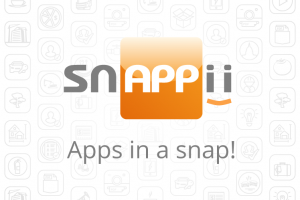 Mobile application development, including the need to extend enterprise applications to mobile devices, is growing in prominence, according to numerous researches. Mobile and tablet applications have become an enormous part of the development landscape.
Hiring developers is not affordable especially for small businesses as it requires tens of thousands of dollars to cover the expenses. Moreover some programmers should be involved in iOS and/or
Android mobile business apps
development as it requires  knowing various programming skills like Java, JQuery, HTML5, Objective-C and etc. That means that you will have to hire at least a couple of developers to create a single app to be compatible for several platforms. And it will cost twice as much. App development  is only one part of the huge process. Another issue is how to market your app, spread a word about it so that more potential users would know about it. You can make an informative app telling users all about your business and offer it for free or create the one which will give your clients multiple benefits to be used outside the app as well. The third aspect is app updating and testing. Once the app is made it is necessary to have it tested and once it is released to have an ability to quickly modify it according to rapidly changing conditions of global market or in your business. This will need additional expenses on programmers. You should take the app development time into consideration. Depending on  developers" experience it can take from some weeks up to even some months. Hence if you need the mobile app completed in two weeks hiring developers is not the way out of the problem. Besides it is always hard to find a good  and reliable one.
However the solution exists and it is a web service for app building like Snappii.
Snappii
specializes in native iPhone.iPad and Android app development as well as HTML5 mobile business apps  and have already created lots of powerful and feature rich applications for its clients. Only some of the advantages this service offers:
– speed, hours and weeks vs months for app development
– low cost in comparison with hiring developers
– distribution to online store like Apple Appstore and Google Play
– quick updating and distribution to all users" devices
– no long term contracts and set up fees
– immediate app testing
– etc.
Snappii is a great way to expand and promote your existing business or even start your own app development enterprise. First see requested mobile business apps running on devices and only then pay. Please visit Snappii site to know more about Snappii products and
pricing
.