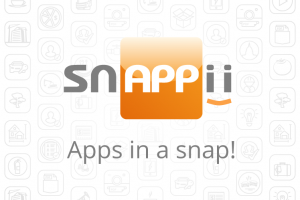 The enterprise is getting serious about developing and submitting various mobile
business mobile business apps
. No matter whether the goal of the app is to spread information, sell products and /or services, show business locations, display catalogs, watch videos or push mobile applications as products in themselves, the stable emergence and evolution of mobile platforms have many IT organizations wondering how best to represent their mobile business apps – which devices the mobile business apps should run on, what audience to be focused on and when.
One of the important factors is to create cross-platform mobile mobile business apps not to be worried about which device user should own to have a chance to see app working and get benefits by having the application installed. In case you want to hire programmers or outsource app development to let's say oriental countries (there the expenses are lower) you should take into consideration that it will be necessary to hire some people to make your mobile business apps compatible with iPhone/iPad or Android devices, support most tablets and be mobile optimized to be used as HTML5 mobile business apps. Hence it will cost even more.There is far more splendid solution such outsourcing app programming to on-line web services.
Snappii
is one of the best among them. Only some of the advantages:
– no need to pay thousands of dollars to hire developers
– free and easy app making, testing and updating
– your staff can make mobile business apps on their own even without programming knowledge
– your existing team knows your business better, their efforts will be more efficient
– web services using REST are used for connecting to back end systems.
– you create just one app and distribute it to
Apple Appstore
,
Google Play
or make a Web app at once
– knowing Objective-C or Java or HTML5 is not required
– app development is 30x times faster than developers workTo target multiple device types you won't need to spend much time and money. Outsourcing to web service like Snappii is successful and brilliant deal in any case.
The selection of mobile development tools has never been richer, or more affordable, than today. Don't miss your chance to improve your enterprise by obtaining powerful native and web mobile business apps using Snappii.