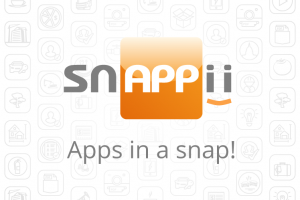 Standing out among your competitors demands constant search for new opportunities which will make you different from others and attract new customers. Using up-to-date technologies for the sake of promoting your business can assist you a lot. Let"s take into consideration mobile mobile business apps which are hot today and a bunch of them is downloaded by people of various ages and yearly income. It would be more valuable if iPhone or Android application told potential clients about you. They speak better than any ad as provide not only slogans but also a great amount of helpful info about your business, enable users to do a lot of cool things, find you, communicate with you and etc. If you finally decide that a mobile app is the very thing you were looking for there is a question how to get it if there are no programming skills and no wish to waste money.
Seeking for a proper app developer is a hard task as requires finding out a huge number of reasons what or whom to choose. If you are not interested in hiring app developers as they are too pricey you shouldn"t get disappointed as there are many other opportunities to obtain a smart app. Where to find mobile business apps developers and select from them. Let"s take a look at numerous online web services. Here are some hints how to find a really good one.
First of all pay attention to the mobile business apps already created with this app builder. In case something similar to what you need is found mark this service for you. Good app creating companies usually provide samples on their sites
like this
and allow to download mobile business apps for free so that everyone makes sure that they look and work Ok. Figure out how many mobile business apps are there in the Appstore and Google Play. Which are the most powerful features their mobile business apps can offer. For instance generating QR codes, in-app purchases, an ability to fill out and send electronic forms are splendid indeed. They won"t only enrich your app regarding functionality but will save you a ton of money and time you will spend on marketing goals and paper without such an app. Sometimes you don"t have enough time to wait for your app creation. Filter the services which will make you an app quicker. Speed is not always an indicator of lack of quality. Some services like Snappii.com allow to create mobile business apps in minutes as there is no necessity to develop mobile business apps from scratch, already written pieces of codes are used.
Think hard about the need to update your app – how often you will want to do it and how big the changes will be. Dealing with source code requires programmers. Already existing code makes it possible to easily and fast update all the changes. Why pay much money to app programmers if you are able to get the same app using Snappii. Come to
Snappii site
and request mobile business apps of any complexity and flexibility. There is a unique possibility to get a free prototype app to see how your future app will be working on iPhone/iPad or Android devices. Give it a try and get you own app!