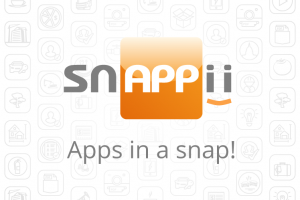 To keep fit people go in different kinds of sport. Unfortunately modern rhythm of life doesn"t supply us with a lot of time and only at weekends some hours can be spent for healthy and pleasant activities. Still there is a way out of the problem for busy people especially in cold seasons – fitness clubs. They are open all days long and can be visited after your working day is over.  No haste as you will always come in time and spend a short period of time there to stay healthy and relax after work. Due to growing popularity of sport and fashion on beautiful bodies plenty of fitness clubs appear all over the world. It needs a lot marketing activities and hence much money spent on ads, media, staff and etc. Still there are some more cost-effective methods how to attract humans to your club and keep them.
The thing that is not less popular than sport itself – a mobile app. With the help of up-to-date web services this task doesn"t seem so difficult and expensive. Let"s figure out only some of the advantages an iphone/ipad or android app can offer:
– mobile business apps will provide directions to clubs locations
–  easy access to contact info, email, website
–  post your membership fees and enable clients to purchase them via PayPal
– become members by signing out using electronic forms
– eliminate plastic cards when possible, save money – go green
–  get feedback from your visitors and improve your business
– track progress, people are more motivated and concentrated when they see evidence to their progress
– post your programs and schedules of activities
–  list all of your equipment to let members know how many machines are there in your fitness club
–  provide users with facility
–  send Push Notifications to keep clients updated
–  More
It will greatly promote your club and help you stand out in the crowd. Smart gadgets are always with people wherever they are, use benefits of them to easily reach clients and simplify their lives by using your own mobile app. You are just 4 steps away from getting your own app:
1. Fill out
app request form
on
Snappii site
2. Get a quick response to specify details
3. In 48 hours get a  free prototype app for free, run it on your device to check its working
4. Let us build an inexpensive but very powerful app for you and make it go live in the Appstore and Google Play.
See other iOS and Android mobile business apps in
App Gallery
and install
Preview app
to check Demos. Creating an app has been never so simple.