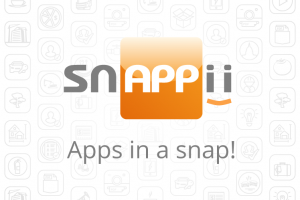 While many associate the beginning of enterprise mobile app development to the introduction of the Apple iPhone in 2007, but the real need for enterprise mobile app development really escalated in 2010.  In that one year, more than 5 billion mobile business apps were recording as having been downloaded. This figure doubled the total for 2009.
80% of the mobile business apps downloaded in 2010 may have been for free, yet the remaining downloads still drove a revenue stream of $6.8 billion. The revenue stream is expected to surpass $10 billion by the end of 2013.
In his article, "Expansion of Mobile Application Development for Enterprises", Yancy Marry shared these six functions that will assist the further growth of Enterprise Mobile App development.
1. Apps can be used to complete daily enterprise work such as collaborating on documents, sharing ideas, direct workflow, and conducting online meetings.
2. Every business unit requires the deployment of mobile mobile business apps that help conduct paperless auditing effectively.
3. Medical mobile mobile business apps connect with the IT dashboard of an enterprise with the electronic health records of a hospital thus enabling patient interaction.
4. The chief goal of an enterprise is to market its products & services. Mobile mobile business apps enable interactive sales presentations, delivery of goods, and map efficient pickup services.
5. In order to maintain increased sales of an enterprise's products & services, access to the helpdesk of field & sales forces experts is required. This can be done only with the help of mobile mobile business apps.
6. Technology like the cloud has already invaded enterprises; successful exploitation of this platform is possible only if the enterprise workforce is provided with compatible mobile mobile business apps.
The key to each of these functions is providing your personnel with the opportunity to be immediately responsive to meet any client"s need they may encounter. Orders can be taken in the field, sent to order fulfillment for immediate processing. An identified client need can be immediately communicated with service personnel. Documentation of both transactions and service needs can be immediately documented in the enterprise app and emailed as a form, PDF or email text directly to the client.
What functions can an Enterprise Mobile App incorporate that will save your business, time, excessive costly paperwork, and provide greater and more proficient service for your clients?  Using the Snappii WYSIWYG Visual Drag and Drop Enterprise App Development Platform, you and your development team can sit down and design the Apps that will meet all of your needs cost effectively, accurately and in an exceptionally short time frame. Go to http://www.snappii.com today and we"ll be glad to show you how simple Enterprise App Development can be for you.