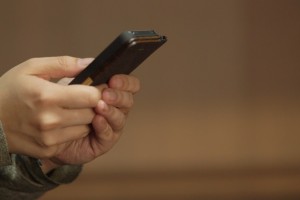 The demand for health apps continues to grow, and Snappii has already written about the role of mHealth in healthcare delivery. We also have mentioned special regulations for mHealth solutions and the role of the Health Insurance Portability and Accountability Act (HIPAA) in health app development. However, many app developers wondered when they are subject to HIPAA regulations. Fortunately, on February 11, the Department of Health and Human Services' Office for Civil Rights (OCR) released "Health App Use Scenarios & HIPAA" (Health App Guidance), which addresses the applicability of HIPAA to mobile device apps that collect, store, manage, organize, or transmit health information.
"Health App Use Scenarios & HIPAA" Guidance is the latest invention of OCR's mHealth Developer Portal, a platform linked to the OCR privacy site and created for mobile health developers and others interested in the intersection of health information technology and the HIPAA privacy protection.
"These scenarios address two questions under HIPAA:
How does HIPAA apply to health information that a patient creates, manages or organizes through the use of a health app?
When might an app developer need to comply with the HIPAA Rules?"
Also, "Health App Use Scenarios & HIPAA" Guidance has a series of questions that developers should consider to determine whether or not they may be a business associate under HIPAA.
The Demand for mHealth Solutions
mHealth is an extremely popular solution. According to Transparency Market Research's report, "the global mHealth services market is expected to expand at a 23.90% CAGR during the period between 2014 and 2020 owing to the rising areas of mHealth applications, increasing incidence of chronic diseases, and the increasing demand for home care services. The global mHealth services market stood at US $5.8bn in 2013 and is predicted to reach US $23.4bn by 2020". So, to be successful in this direction, modern app developers should make sure to comply with all necessary regulations.