Where we are now regarding the elderly population
While the size of the world's elderly population has been increasing for centuries, it is only in recent decades that the proportion has caught the attention of researchers and policy makers. Now North America and Oceania have relatively high aggregate percentages of elderly, and these are projected to increase substantially in the coming decades. Also the fastest-growing age segment in many countries is the oldest old. In the United States, the oldest old increased from 374,000 in 1900 to more than 9 million today. And the stats predicts its stable increase (Consensus Study Report "Preparing for an Aging World. The Case for Cross-National Research").
What that means is that there will be an increase in the need for various institutions of working with the elderly. This demand can be observed already today. Thanks to modern advances in medicine, technology, social sphere, etc., we can provide the elderly decent care and assistance and continue to develop and increase build on the momentum in this field.
How not to drown in paperwork
Today each home care agency needs a technology infrastructure that sets them up for success in a rapidly developing industry. The main difficulty agencies deal with is paperwork. Quite often this significantly slows down the growth of the business. Every process of daily operations should be documented and taken into account. Let's talk about various inspections in particular. It is a key point in such field as home care. Agencies must be strongly sure of every aspect of the services they provide, and report to the higher authorities. Modern mobile technology offers a solution to avoid drowning in paperwork and focus on improving the service.
Snappii is in a hurry to help
Sunny Days In-Home Care company provides professional, affordable, and caring in-home living assistance for seniors in the Pittsburgh area and surrounding regions. Its management staff is constantly in the field and deal with many forms. John Bennett, Executive Director, has turned to Snappii, a leading business app development company, to optimize their work with documentation. Here is what they got "The app saves time and money by giving our field staff the ability to submit documentation from anywhere in our territory. We continue to grow our territory size, and are able to run everything out of one office because we can submit documents instantaneously with our app. Also, the state is constantly changing policies and we can make quick adjustments to our documentation within the app so that our staff is immediately using documents that meet the requirements for compliance." This way, Snappii has helped Sunny Days not just digitize operations and avoid paperwork but also grow the business.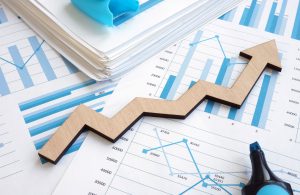 Paperwork optimization and a way to get to Inc. 5000 list
Now Sunny Days is in Inc. Magazine's Inc. 5000 list. The list is a compilation of the fastest-growing private companies in the country across more than 30 industries ranging from logistics and media to manufacturing and health. Companies such as Microsoft, Dell, LinkedIn, Yelp, Zillow, and many other huge names gained their first national exposure as honorees of the Inc. 5000. Snappii is proud of Sunny Days and happy to participate in the achievement of even greater success by them.
In Home Care Provider app for your business. Fast and affordable
Snappii is ready to help you achieve greater results just as we did for Sunny Days. We will customize In Home Care Provider app for you according to specific requirements of your business. What you will get:
– Collecting documentation electronically on your own app
– No need to hire people to process and move paper around
– Constant readiness for audits and compliance
– Use-friendly app to easily train people to use it
In Home Care Provider app will provide you even more benefits to keep up with the fast-paced industry, be competitive and successful.