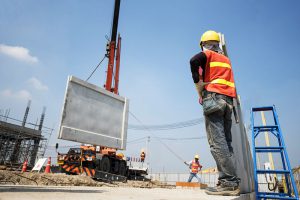 New materials, approaches, as well as advances in digital technology, are creating a wave of innovation within the construction industry. Concrete is critical to most construction projects, and this is a part which is given special attention. Specialists try to get a way to make precise strength estimates, which can save time and money of the entire project. Modern tools for temperature monitoring allow revealing concrete strength in real time. This influences a speed of build and ensures quality and safety. And because this knowledge also provides optimization, the reducing of material costs can be achieved.
Advances in concrete strength monitoring: what new technology can offer
Construction companies often relied on traditional method of wired thermocouples to monitor temperature in concrete pours. However they can easily become disconnected or damaged, while the construction process. Modern technology provides the alternative – wireless concrete sensors and mobile apps. Contractors are able to get critical information for real-time monitoring of concrete properties and make timely, efficient and informed decisions. Also this allows knowing immediately when the project is ready for the next phase of construction, preventing project delays, and cutting overall operational time.
More flexibility and accuracy for managing precast concrete
One more useful feature of modern digital technologies for concrete erection – planning, management and reporting apps. It allows increase of efficiency, and significant time and money saving, just like concrete strength monitoring tools do. Engineers need to integrate a vast number of pieces into building designs, while complying with regulations. Special mobile app can become an extremely powerful assistant in planning and tracking of all erection activities. They will prevent mistakes and delays. Mobile apps for precast erection can synchronize the entire field team for maximum efficiency.
Precast Erectors Planner app: Avoid expensive delays and get detailed project documentation
Snappii strives to keep up with the development of advanced industries. Construction is a central focus of our attention. Recently we have created a Precast Erectors Planner app and already there is a satisfied customer – Coreslab Structures from Texas. "An app like this can save $4,000 per hour" – says Mark McGee, Field Operations Manager. Precast Erectors Planner app helps avoid expensive delays and snowball from there, synchronizing the entire field team, contractors, and backoffice. This App provides a real time view of all the field activity and project reporting, which enables office and management to schedule labor, equipment and materials just in time. Specialists are able to get detailed project documentation for defending their actions. Precast Erectors Planner app is absolutely customizable and Snappii team can meet specific requirements of any company. Contact us to learn more.
The demand for concrete will continue to grow, due to the growth of the construction industry. In addition, the demands on strength, durability and workability will continue to increase. The rapid development of advanced technologies will help meet these new demands. Special mobile apps will help you optimize your project's potential, while at the same time ensuring it is completed on time and with a required quality.