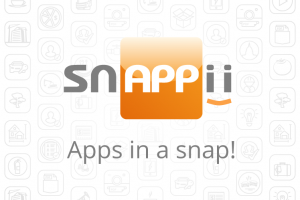 A recent article in The New York Times by Jane L. Levere states "Some hotels have begun to expand the definition of concierge to mean more than just a knowledgeable employee." Among the services hotels are beginning to make available to guests and potential guests through their enterprise mobile mobile business apps are "restaurant tips, flight arrivals and departures and driving directions.
One benefit to creating Mobile App Concierges is it lets midtier hotels offer these services offer these services, where they might not have had the staffing resources to offer them to guests in the past.
As John Wallis, global head of marketing and brand strategy for Hyatt Hotels put it, "we as an industry cannot operate in an analog way in a digital world." All Hyatt hotels let guests send requests, via Twitter, to customer service agents who are on call 24 hours a day. Responses are required within 15 minutes and, if the response requires more than the 140 character limit in Twitter, they are to send an e-mail or call the guest.
InterContinental Hotels, owners of 171 hotels, are testing the use by concierges of iPads with information for guests, as well as live chats between them through Skype or Apple's FaceTime. In addition, guests receive an e-mail from the chief concierge five days before arrival offering suggestions and maps.
Henry Harteveldt, travel analyst for Forrester Research, notes the value for properties offering mobile offerings could be their execution, "if they are not updated, authentic or appropriate for the brand of guest."
An article in CRM magazine by Leonard Klie titled, Hotels Go Mobile for a Betty Stay, shared come great ways the Cranwell Resort, Spa, and Golf Club in Lenox, Massachusetts were using their mobile application to enhance their visitors stays. According to Mr. Klie, "in a few taps, app users can explore all the facilities of the resort." Among the other features Mr. Klie's mentions are a photo gallery, an interactive map which serves as an area guide showing nearest restaurants, bars, shops, cultural and recreational venues, and must-see attractions. Clicking on a locations icon can provide more information and, in some cases, make reservations.
At the Cranwell Resourt, their mobile app also allows guests to "send virtual postcards to friends and family and access their guest-relations information, anytime, anywhere."
Small Luxury Hotels of the World (SLH), is a collection of more than 500 luxury hotels in 70 countries. "According to Robyn Fuchs, a spokesperson for SLH, their mobile app have been downloaded 57,000 times and has logged close to 200,000 user sessions."Clearly, the use of enterprise mobile mobile business apps in the hospitality industry is just beginning. Consider all the potential possibilities that not only improve the guest experience, but help sell the properties amenities, reduce personnel costs, and improve guest check-in and check out.
Here are some examples to consider in designing your hotel mobile application:
Allow guests to see all room types

Potentially select a specific room based on ability to display property map
See all promotions currently active
Making reservations

Allowing Guest to self check in and install a key system that can allow guests SMART device to open the room and act as their access key.
Highlight all property services and allow orders and reservations
View all restaurant menus, place room service order or make reservation time for the restaurant
Make tee time reservation at the properties golf course or have links to do the same at local courses
If applicable, make spa reservations and particular services requested
Allow parental sign-up forms for properties offering child programs
Link to a Twitter feed that exclusively promotes property activities
Anything that can be reached on a room phone menu should be available through the app
Every department, including such departments as room service and transportation should all be accessible through the app
What ways could your hotel use a mobile app to make your stay more pleasant and satisfying? I'd love you hear your thoughts!