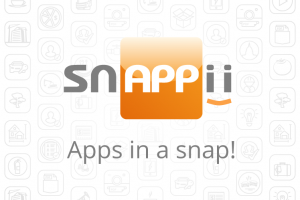 While the number of SMART phones and Tablets continues to grow, many businesses are still left with the questions, "Does my business really need a mobile app?"
In a recent article on The APP Entrepreneur, Pratek Patel wrote on this specific question and offered these compelling reasons why it is important for your business to develop a unique enterprise mobile app.

1 – A growing business needs publicity. 
An effective, well designed enterprise mobile app can imprint your company"s value in the minds of your potential customers. An app is a way from you to personally reach your customers.
2 – A Burgeoning Mobile App Economy
It has been estimated by experts that the mobile app industry produced close to 18 million dollars in revenue in 2012. Simply, people are spending more time on their smart phones than on their PCs. Your clients want easy accessibility to your business.
3 – An Added Platform for Advertising
With exposure for your business on mobile devices via an app, you can advertise and promote your business. Making your app available for platforms such as Android and iOS your customers use will help you reach current customers and gain new ones.
4 – An Edge over Social Networking
A dedicated app for your business on the Smartphone of a customer means that you get more direct control. Facebook, Twitter and scores of other social networking sites may help in this process, but nothing gets better than immediate attention. Rather than battling it out with competitors on social networking pages, you can now, directly talk to your customer.
5 – A Lot More Information Sharing
If you invest in a good mobile app for your business, you can decide what information you can share with your potential clients. Useful links to product information, videos and service options placed skillfully within the app can provide information from your site in a easier ways for clients to use. You can also attract attention by announcing new deals, innovations or any such information via your mobile app and directly connected unique Twitter feeds for specific departments. This way, you can ensure the information has a greater opportunity to be seen by your customers.
6 – Immediate Feedback
Feedback for any business is crucial. At a time when the customer is literally the 'King', your mobile app can help you understand the direction that your business is taking. Customers who frequently use mobile mobile business apps are also involved in feedback. This feedback, positive or negative, can help you improve as you now know your customer better.
7 – Repeat Business for You
If you invest in a quality mobile app, there are great opportunities to generate repeat business for you. Imagine a customer who has done business with you. He liked your service and wants to benefit from it again on their next purchase. What do you think will be more convenient for him? Logging in via the internet, calling your customer care, sending you an e-mail or simply tapping on your mobile app to contact you? With the many functions your enterprise mobile app has provided he and his business. Your app may play a key role in the very reason your customer continues or even extends their business relationship with you.
What are some of the benefits you and your company have found that have really improved your customer relations?  I"d like to hear them and perhaps, if you"re willing, share them for others to benefit from as they develop their enterprise mobile app.