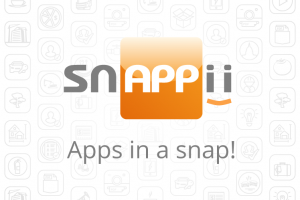 With the increasing interest towards mobile forms that save not just time and money, but are also more convenient to fill out, store and edit, the Snappii company has released super powerful feature to display, enter and update data on the same screen. The new functionality is called Embedded Forms.
It has now become possible for the Snappii Platform users to decide how they want the forms to be collected and edited. The embedded forms enable app users to easily add and edit data without having to enter all the information that is displayed in the form. From now on platform users decide what information they would like their app users to edit and update. For example, previously app users had to scroll through the whole form to find the field they need to edit, now app creator can specify these fields.
With the embedded forms there's no need to navigate away from the form, make the changes and go back to see them. This functionality is conveniently kept in one place.
Use case. Marketing manager assigns his assistance a task to create a Press release. He fills out the assistant's name, task details, time frame and sends this data. The task gets stored in the app. The marketing assistant opens the app, logs in and sees the Press release task assigned to him. Once he is all done with the task, he can open this task details and right in the stored form he marks the task status as "completed". Once the assistant submits this data, it immediately updates the task status in the app, so the Marketing manager can see the status change right away.
The Embedded forms functionality allows you to create complex mobile business apps without writing a line of code. Mobile forms are easily filled out, modified and stored. You can collect any amount of data, work offline, and store it locally on a device, in a cloud database, on cloud storages, in CRM and ERP systems.