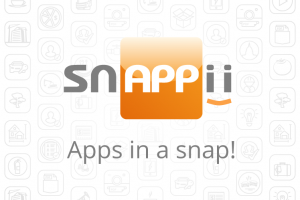 Mobile mobile business apps make a big difference today changing common and habitual practices in many industries, business areas and fields. The construction sector is one of the most "affected".
The potential for mobile mobile business apps in this field is great and let us explain why.
Implementation of construction projects by definition takes place away from the office on the construction sites. Keeping track of construction teams, progress, equipment, safety measures, instructions, hours etc. can be really difficult, especially when all the information and reports are written down on paper.Mobile technology that allows real-time information to be collected, stored and sent to head offices is changing the face of the construction industry, offering companies the ability to gather data easily on mobile devices.  This technology is being used to streamline construction project management, eliminate delays and paper work, improve data accuracy, reduce overall project costs and time spent on writing paper surveys and reports.
Snappii introduces its mobile solution for the Construction industry – The Construction Manager App. It includes digital forms that collect construction project data, make calculations, and store this data on all major platforms including iPhone, iPad and Android mobile devices.
Being equipped with RSS feeds it provides the latest news from Construction World. It is also possible to send Push Notification to all or definite groups of users right from the app.
The Construction Manager App greatly simplifies construction project estimation and management process, saves time, improves accuracy, and eliminates paper usage.
The app includes detailed forms and sophisticated features that allow to:
Provide mobile project estimates with the Job Estimator form
Track work times, projects, and occasions using the Timesheets forms
Update and track project progress with the Daily Reports forms
Calculate a room size and send an estimate to a client
Keep job sites safe by handling Maintenance Logs form
Send and receive Push Notifications to construction teams
Make emergency calls when needed
Use concrete and paint calculators to figure out how much concrete and paint is required to complete a project
More
The app is 100% customizable. You can use a powerful and feature-rich WYSIWYG cloud-based editor to customize the app yourself or contact us and our team will change it according to your requirements.
The customization examples include adding new features to the app, integrating the app with your back-end systems, branding the app for your business and more!
You can download the Construction Manager App for iOS device here and for Android device here.