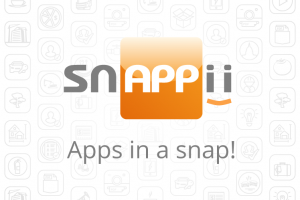 Hewlett-Packard Company or HP, an American multinational information technology corporation which provides hardware, software and services to consumers, small- and medium-sized businesses and large enterprises, has introduced a series of mobile computing devices aimed at enterprise IT organizations, including models designed specifically for health care, retail and business spheres.
Michael Park is the vice president and general manager for commercial mobility and software in the HP Business Personal Systems Group. According to him, HP tablets make use of Intel Core M processors and Snapdragon processors from Qualcomm to run Windows and Google Android operating systems that generate much less heat while still providing the horsepower needed to run enterprise applications.
HP Elite x2 1011 G1 is an 11-inch convertible Windows platform tablet which transforms into an ultrabook with a detachable keyboard. Depending on customers' needs, HP Elite x2 1011 G1 will be available in various configurations running Windows 8.1 Pro, Windows 7 Pro or FreeDOS 2.0. The tablet will c ome with the processors Intel Core M-5Y71, Intel Core M-5Y51 or Intel Core M-5Y10c – all with integrated graphics Intel HD Graphics 5300. The tablet has a 2-megapixel front camera and rear with the resolution of 5 megapixels.
HP Pro Tablet 408 G1 is a standard 8-inch tablet based on the Intel Atom processor. A thin and lightweight business tablet will be a reliable companion while you are away from the office. It provides fast and reliable access to applications and supports a wide range of additional mobile accessories, making work easier and more convenient. The tablet is equipped with encryption capabilities of enterprise-class based on the module TPM, as well as standard control functions HP Touchpoint Manager. You can connect it to projectors and monitors using the Micro-HDMI and Wi-Di to communicate with colleagues.
To run Google Android, HP offers the HP Pro Slate 8 and HP Pro Slate 12 tablets. Those systems can be configured with HP Duet Pen, which allows users to work with a Qualcomm Snapdragon digital pen on both a tablet and regular paper. HP announced that Pro Slate 8 and Pro Slate 12 are some of the first tablets with the protection of a durable glass screen Corning Gorilla Glass 4. Pro Slate 12 is equipped with a 12.3-inch display with the resolution of 1600 × 1200 pixels. The model HP Pro Slate 8 has a 7.9-inch screen with the resolution of 2048 × 1536 pixels.
The HP ElitePad 1000 G2 Healthcare Tablet has both a bar code reader and an antimicrobial screen. This is a great tablet for use in hospitals as it complies with the specifications of dust and moisture protection IP 54.
Turn your HP ElitePad into a powerful POS tool with the HP Retail Case, designed to help you assist customers out on the floor, conduct inventory, and mobilize transactions with a range of payment devices. The HP Retail Case adds one more key feature—a customer PIN entry pad—which makes it possible to take secure payments without being at a stationary cash register. Also, the Retail Case works with a variety of third-party payment devices, and HP has partnered with Verifone for deeper support here in the U.S. This durable case protects against dust and water, as well as drops, shocks, and vibration.