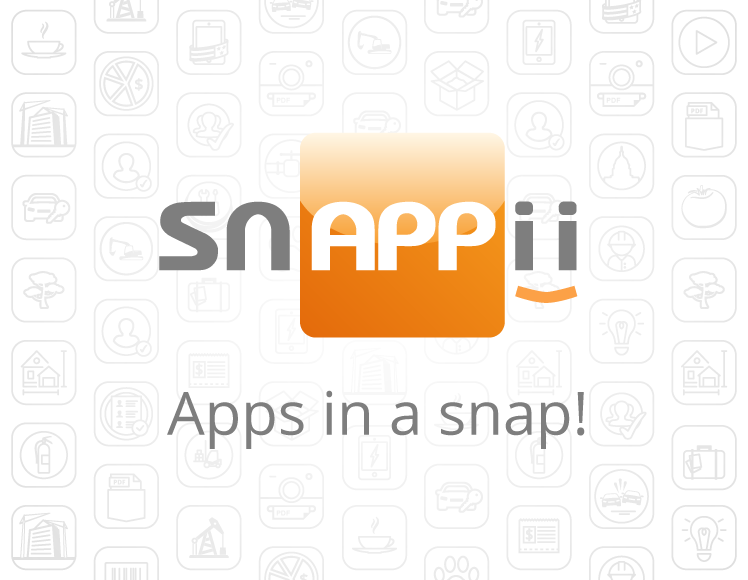 Snappii's constantly looking to improve.
Recently, Snappii added something called HTML5 to their repertoire of tricks. It took a while to finish, but now you can have a web-based version of your mobile app along with your Apple and Android versions. This means that any Windows or Mac computer will be able to access the app right from their browser. That might not sound like much, but it actually opens up a whole other world of possibilities.
How can it save your business? HTML5 gives the flexibility to use mobile apps from the comfort of your computer. If you've been on the fence about converting to a digital solution because of price, then this is the perfect solution that won't burn a hole in your pocket.
But how?
HTML5 boast the benefit of being ready immediately after you hit publish. The platform will email you a link with the email address, or you can connect to it on your phone via a QR code. These can pulled up on any device, even Windows devices, which were previously unavailable on the Snappii platform. Just like any other Snappii app, any changes you make to the app will immediately take place on the HTML5 version, so you have an unlimited amount of prototypes to test out all of the different ways the app can benefit you.
Instead of paying for the development of software to complete a job, you can create an app that can do the same function for much cheaper – and it will still be available on your PC or Mac. Just navigate your browser to the website of your choosing after publishing to HTML5. For example, our platform has a few different ways to incorporate inventory management that will allow you to not only stay on top of your product while you're on the phone, but also when you're at your desk on using a bigger monitor. Get all of the benefit of using software, in a malleable and light mobile app.
We're not joking when we say malleable. Our form editor doesn't require any sort of technical know-how and is extremely visual. Upload a PDF, drag-and-drop fields where you need them, and publish. Just like that, you made a fully functional piece of software. Check out one of our webinar recordings to see it in action.
What else is included with HTML5?3
For example, it adds a lot of functionality for creating connectors. Connectors are what let a user connect too other web applications. This can range anywhere from retail software too inspections, from construction reports to social media. Snappii has already developed some connectors that are available right now such as:
Salesforce
Mailchimp
Eventbrite
Blogger
Vimeo
Currency Rate
Twitter
Soundcloud
And we're still developing even more connectors for the future. If you have any ideas for connectors that might be useful, contact our support team at support@snappii.com
Another neat feature that came along with HTML5 is app-sites. It's still a work in progress, but the idea is that a user who accesses a website from a mobile device will automatically be redirected to the HTML5 mobile app. It's a great way to take your marketing to the next level, since apps offer an easy interface for potential clients to check out catalogs, and even order product. Restaurants, retail stores – almost any business can develop an app for much cheaper than they could software, and still impress their clients with technology.
Snappii is still developing different uses for HTML5, but it has already been widely received. If you want to try out Snappii's industry-leading platform and see the benefits HTML5 can provide for your business, check out this link.