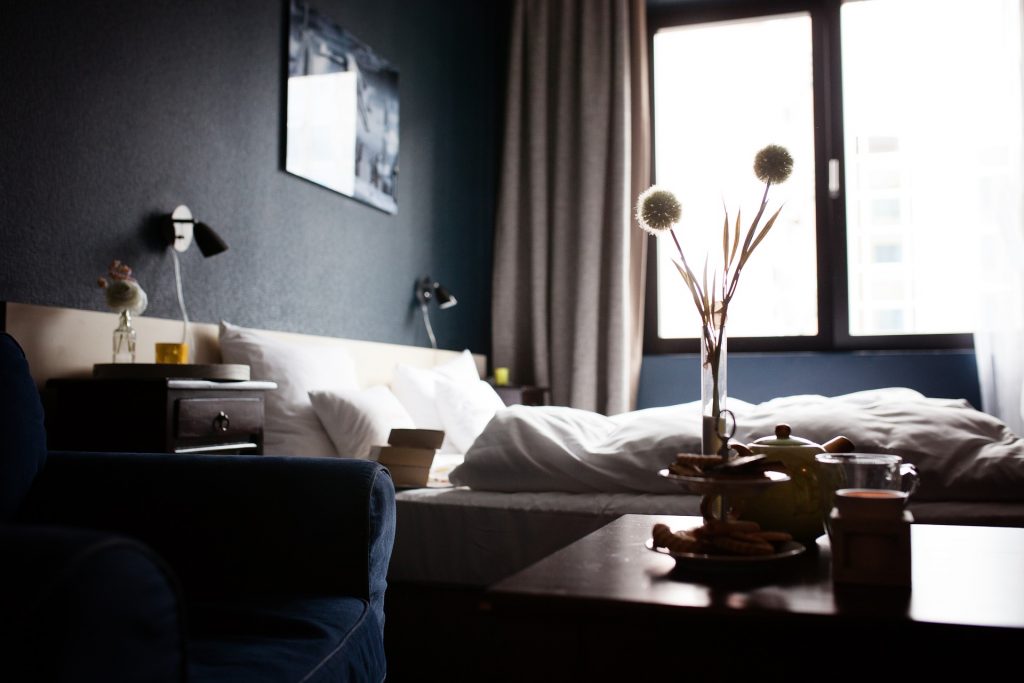 Although I've never worked in a hotel, I can imagine it's one of the busiest and large-scale operations found in any single industry. Restaurants, spa's, gift-shops – hotels have a lot of moving parts in place that can get messy even with an extremely competent staff. Much like a restaurant, it only works if all these pieces are flowing together and not clashing. You won't get customers if your restaurant doesn't look the part, even if you have a great staff, and the same goes for having a great looking restaurant and a less than average staff. Both facets need to come together seamlessly if you hope for success.
And, like most extremely difficult jobs out there, the bulk of assurance for these operations happening without a hitch falls on the shoulders of a single person. The General Manager is in charge of making sure all of these things function as well oiled machines, leaving little room for error so that the guest can enjoy their stay. The GM's report their perspective to the owner of the facility directly, which means it's imperative at the GM stays on top of every operation. With a pencil and paper, this becomes excruciatingly difficult.
Not for lack of trying, though. Things happen, and when there's a lot of people moving around under one roof, things tend to get lost, damaged and even forgotten altogether. It goes without saying that for these type of large scale operations, paper is obsolete. Not only does this data need to be aggregated so that it's all in the same place, it needs to be entered into a computer manually for posterity.
But what if you could take out the middle man? What if you could input information onto forms digitally, so that you never have to pick up a pen and paper?
Snappii is a revolutionary, new app building platform that allows anyone, even people with no coding experience, put together a full fledged mobile app to meet the needs of their business. Using our simple drag-and-drop editor, even the layman can fit together the exact form they need, or just upload one they've been using for years. For the hotel business, there's a myriad of applications and utilities you can combine into your app, aside from the inclusion of your mobile forms.
But how? He's a few ideas to help you get started:
Fun-Time Waivers – Most hotels have activities for their guest to partake in. Some of these activities, like jet-skiing, require that the guest sign a release form in case of accident. In some cases, guests may fail to completely fill out the form and employees can make a mistake by misplacing it. While these generally don't get used because the employees, and even the guest themselves, are exercising extreme caution, there's still a chance of accident. On the occasion that it does happen, you don't want to have to sort through hundreds of release forms to find that specific guest. With digital forms, everything is indexed. You can look up old, completed forms through name, date, or any other parameter you set yourself.
Spot-Check Walkthrough's – As the general manager, you probably have an excellent idea of how things should look, even at a glance. Snappii's platform can enable you to make a form that allows you to record how things are going at a glance. The program even allows you to do some extra features, like taking pictures or recording voice notes. This can make the morning routine go by without a hitch, ensuring that everything that needs to be checked is done so before the operations of the day begin. Like every form produced through Snappii, it's all archived so that looking for it later is a breeze – and you can get rid of those clunky filing cabinets taking up space in your office too.
Your work at a glance
Snappii has helped a number of industries get over their ties to paper, and we continue to strive to bring this reality closer and closer to fruition. By replacing paper forms, data collection can be more about analyzing and less about arbitrary motions.
Put it this way: if a General Manager finally gets all the time they lost by doing their daily processes (inspections, operations, housekeeping, accounting…) then they'll have more time to spend with their guests. They can take information correctly captured by other employees and review it in real-time, allowing for solutions to be presented as efficiently as possible. Issues with machines inside of the facility will get sent to the operation manager and get resolved in half the time. Food shortages will be reported right away, giving ample time to replace them. The General Manager can be the first to know about resources that need to be replenished, and much more.
In essence, it makes the General Manager's job more about managing and less about crunching numbers that came after the fact. Full visibility, without ever having to leave the office – that's Snappii's promise. Try it out today!