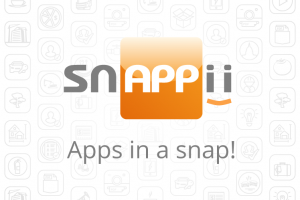 Building your app is just 30% of the entire lifecycle of your startup. The toughest part is to get customers use your app consistently.
Three years back, if you had launched an app on the App Store, you would have had a better chance at traction than today, as there now more than two million mobile business mobile business apps across app stores. That said, there are many ways to get your app noticed through various forms of marketing — some paid and some free. In fact, you can refer to one of our earlier articles on 10 Tips to Market your Live App.
There are many ways that the user can discover your mobile application. According to Forrester, the most popular sources are as follows (percentages for iOS):
Browsing through the platform's official store – 63%
Recommendation from others (word of mouth) – 50%
Browsing the store's top mobile business mobile business apps – 34%
Previously installed by the manufacturer on the smartphone – 20%
Through social networks – 19%
General Internet browsing – 16%
Searching via search engines (Google, Bing, etc..) – 14%
Ads in newspapers or magazines – 7%
Reading blogs – 7%
Reading newsletters – 6%
TV ads – 6%
Smartphone ads – 6%
Radio ads – 3%
Other – 7%
As we can see in the list above, there are several moments where we can directly or indirectly influence the download of the App! While some of these channels require a considerable budget, as is the case of ads on TV, radio, newspapers, magazines and smartphones, there are other channels that have a greater impact and where you do not need a big budget for promotion.
Create a Website for Your App
Once your app is approved by the iTunes Store, you should release a Website for the same, giving users all the required app information. You could also insert screenshots and videos, so that potential users get a general feel of your app. Remember to ask some of your friends to review your app beforehand and include these reviews in your Website as well. This will encourage more users to put in their reviews too.
Employ Social Media
Social media is in like never before. Facebook is the current favorite among users of all ages. Promote your app on Facebook and other social media channels such as Twitter, Google+, MySpace, YouTube and so on. You could also request your family and friends to share your app on their friend networks, so as to bring even more traffic to your iPhone app.
Create videos for mobile business mobile business apps
At least 71% of Americans online use video sharing sites such as YouTube and Vimeo. YouTube alone operates as the second largest search engine after Google. Creating videos (app-based, feature showcase, or even an animated video) is a must.
Upload your demo video or introductory video along with the app name + your brand name.
Add Meta information, relevant tags, and a description for the video with clever use of keywords.
Write dedicated blog posts, guest posts (to be hosted on other authoritative, high-ranking blogs), and point some social media links back to your videos.
Reach out to YouTube app reviewers. Unlike bloggers who mostly use images and text, YouTube App reviews use screen casting or videos to review new or popular mobile business mobile business apps. Consider this: a popular app reviewer such as iJustine has 629,292 subscribers.