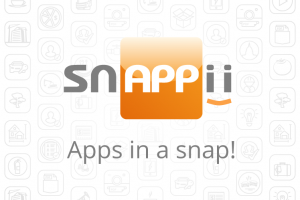 Looking back in time of the business world, one of the craziest tasks was preparing expense reports. Being back from a business trip and trying to find those little receipts to get them into the report was a nightmare. Even though it meant all the work-related expenses are going to be reimbursed.
Things are different today with mobile mobile business apps that turn this nightmare into a bit of fun. Now you can easily and carelessly let those little paper receipts fall into the wastebasket right after snapping a photo of them with your smartphone or tablet. Expense tracking mobile business apps take the photo, read barcodes, allow adding notes, email the ready reports to you and store all the information in the accumulative database.
Snappii offers its Expense Report mobile app that allows to instantly create custom PDF expense reports on the go.
It is an indispensable tool for a business trip that makes it really simple to capture essential data and turn it into custom PDF reports. Take and upload images of checks and bills, add locations of restaurants, shops, stations, specify time of purchases, collect other details and save them on your smartphone or tablet for future reference.
You can share captured data and instantly calculate totals based on your entries.
This app can become an indispensable tool to be used at work, on business trips and assignments or simply in the everyday life of every person.
Summary app features include:
– capture images of receipts/bills/checks
– show visited places on a single map
– save collected data on a device
– make quick expense reports
– share data with anyone
– export data in custom PDF and Excel reports
– calculate your expenses
– edit/delete collected items
Snappii's Expense Report app will save your time and money, will allow you to eliminate paperwork and let you track your expenses at anytime and anywhere.
Find the app available on the App Store and Google Play.
And keep in mind that the Expense Report app as well as any other app made by Snappii is 100% customizable. Simply let us know your requirements and our team will change the app for you quickly, affordably and professionally!