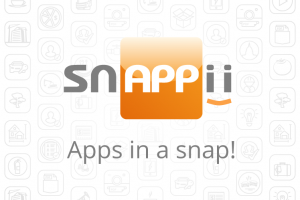 One of the best ways to increase the popularity of your product or service and, consequently, increase your income is to establish long-term and trusting relationships with your customers. After drawing their attention, you need to retain this attention as it always requires more resources to get a new customer than to keep an existing one.
Mobile Apps in Customer Relations
Through the adoption of mobile apps, companies can make significant progress in enhancing long-term relationships with their customers, thereby positively affecting customer satisfaction and loyalty. Through such apps, companies can easily reach out to their customers and vice versa. The ultimate goal is to find the perfect balance between the needs of each customer and the company's goals that can be achieved by maintaining such interactions.
Analytics is an important tool for identifying user engagement. With the help of monitoring and analyzing how users spend their time on your mobile application, what aspects of this application are the most valuable for users, and which parts need some adjustments, the company can improve user experience.
For marketing teams, finding ways to improve user experience is usually not an easy task. Nevertheless, thanks to mobile apps, there are certain steps that nearly every company can take in order to increase user retention and interaction.
Push Notification Campaigns
Push notifications is a great way to remind customers of your existence as well as quickly and concisely inform them about various changes and innovations. The key aspect is to tailor your messaging system so that every user can be reached individually while considering cross-platform, cross-device and time-sensitive factors.
Comments and Feedback Opportunities
This is a fairly simple method for your users to talk to you about your product or service. In general, people like to be heard, and just by showing that you care about their opinion, you can increase overall user happiness. The availability of this function in your app is the key to successful interaction.
Conducting short surveys and polls is much easier and more convenient with mobile apps' usage. A recent study by mobileinsurance.com has revealed that the average person spends 90 minutes a day on their phone. Also, according to the Comscore report, US population now is spending 52% of its "digital time" on mobile apps. This way, through mobile apps polls, ratings and interviews, you can easily engage your customers. Moreover, this type of received data is easily analyzed and can be used to your advantage.