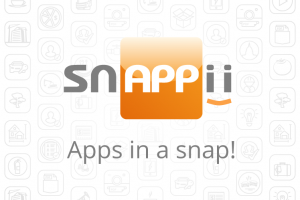 According to a recent survey by VisionMobile, only 15% of mobile app developers focus on business apps. In fact, the majority of app developers favor the consumer market as it currently seems to be easier and faster to cash in on consumer apps. However, targeting the enterprise market could be a better approach very soon since, based on Gartner's and Forrester's researchers, the enterprise mobile app market is about to explode. Below are 5 reasons why enterprise mobile apps are the future of the business world.
5 Reasons Enterprise Mobile Apps are the Future
1. More business processes are going mobile. In fact, according to Gartner, now half of business processes require near-real-time responses, which can be enabled by mobile business apps. Not surprisingly, the mobile enterprise business application market is expected to double by 2018.
2. Business processes are spanning numerous mobile apps. Thus, for instance, a team of salespeople could use SharePoint/Office 36 to work with electronic documents, while simultaneously utilizing Salesforce and Chatter to manage customer relationship and collaborate with the other team members.
3. Tablets are becoming increasingly popular for carrying out business tasks as 320 million tablets are being shipped annually. Not surprisingly, according to Gartner, by 2017, 70% of mobile workers will be using tablets. Forrester also expects to see 900 million tablets employed for daily business activities by 2017.
4. The app security market is undergoing a consolidation, thus simplifying the process of deploying and supporting enterprise mobile apps. Given the ease of the adoption and support, it is natural to anticipate a drastic increase in demand for enterprise mobile apps.
5. MDM (Mobile Device Management), file sync and storage solutions are being increasingly requested by enterprises, challenging app developers to offer all these features in the same product, which in turn, doubles the value, and consequently, profits earned by app developers.