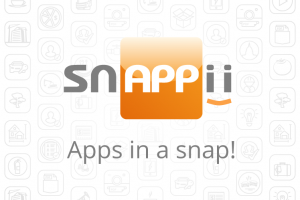 Today more and more companies step away from paper work preferring to store data on clouds and servers. Insurance companies are not an exception. Insurance adjusters have to perform a lot of activities besides their direct responsibilities. Whichever way you look at it, they have to fill out piles of paper forms. The need to send reports from anywhere and submit data for an incident urges Insurance companies to change their practice from physically attending the place of the incident to releasing a mobile app and saving both time and money. The benefits are obvious:
–          No need to make trips to every incident
–          Mobile mobile business apps allow to send reports from anywhere anytime
–          Clients can ask for quotes and report claims
–          Attach pictures with one button click
–          Report the exact place of the incident with one button
–          Fill out incident details, store on device and send to  Insurance company's office
–          Calculate expenses
–          Look for Nearby Service center or Insurance office
–          Contact Insurance company with one button click
–          etc.
Digital Forms are useful not just to Insurance company's clients, but for internal usage as well.
They not only enable customers to submit data to you 24×7 in the format you determine, but also collect, store and send information from employees. Any business data – documents, photos, GPS locations, digital signatures, etc can be turned into a form for capture.
As you see the benefits are huge. Besides saving a lot of time, everyone can eliminate paper usage and submit all the info by filling out electronic forms. Incident reports, claims, insurance quotes and appointments have never been so easy to make! Mobile mobile business apps for Insurance companies are helpful for both insurance adjusters and their clients as time has a special value when every minute counts.
So, no need to wait any longer. Today anyone can create mobile mobile business apps without either being a mobile app developer, or possessing programming knowledge. Here at Snappii you can create a unique, feature-rich mobile app yourself in hours using templates or from scratch, or submit a request to Snappii staff.