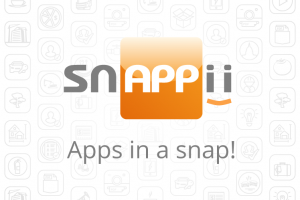 That is not the best idea to stress but most people fall ill from time to time and require medical help. As you know it is necessary to make an appointment to visit a doctor and it usually implies making calls, filling out numerous paper forms and standing in a queue patiently waiting for your turn. That will not obviously strengthen your health condition. Hopefully there is an app that can simplify some steps and save you time. It is about Snappii Medical app.
How Medical App can help patients?
The app is really easy to use; you just need to register into the app to get access to Patient Room tab containing various types of helpful digital forms. They will help you get rid of paper files and store all the necessary information about your past, recent and future treatments/visits right on your iPhones, iPads and Android devices. Have 24/7 access to your medical history wherever you are.
What electronic forms the app offers
Right before you are going to see a doctor email him/her detailed information about your previous illnesses/deceases, parents and relatives' histories so the doctor could analyze the received data, prescribe you the required medicine that will help you get better without any side effects.
Moreover you can use this app to make an appointment at the dentist's and store all schedule details on your device for future reference. While being examined by a doctor there is a way to make necessary notes.
All of the above features will undoubtedly save you a lot of time and make the whole process of visiting a doctor more pleasant and comfortable. Take your time to relax and get recovered instead of getting "extra" stress while staying in a line.
Find the hospitals nearby
Due to the Nearby Feature you are just one click away from getting all nearby hospitals locations and reviews. In urgency choose the one that is the nearest to you to get a qualified assistance.
Get this app tailored to meet your requirements
If you lack some features that would make Medical App even more useful you can always ask Snappii team to customize the app according to your needs. Snappii WYSIWYG cloud-based editor allows making instant updates and distribute them to all users devices immediately. This online solution is flexible and unique both for coders and non-programmers. Medical app is already available in the Google Play and will appear in the Appstore shortly.
If you still feel uncomfortable to visit a doctor, download the App to make the whole thing simple.