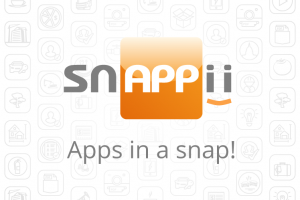 Drag-and-Drop toolset is growing
Snappii team is constantly working on expanding WYSIWYG editor functionality. Recently there has been a huge enhancements1 release that covered a lot of new features such as share button, select contact button and universal forms. Moreover some options were greatly enhanced; first of all it concerns calculated fields which now offer far more opportunities than ever. You can read more about them in our User Manual and blog posts. Snappii cloud-based service was always a customer-oriented solution and took users' feedback into account to enrich current flexibility and functionality.
Apply any Fonts to your mobile business apps
In October Snappii is going to release one more enhancement which most users will find helpful. It is about fonts used in mobile business apps. Due to this feature Snappii users will be able to specify a certain font for all controls and make their mobile business apps stand out of the crowd. We played a bit with the new option and can confess it looks really smart. You can make sure in it yourself by taking a look at some screenshots.
By using this up-to-date feature Snappii users will add a personal touch into their mobile business apps to make them even more individual and custom. There are a lot of font-families to choose from so you will definitely find what you are looking for and what will make your app smarter and more attractive.
Get an app accurately customized according to your business needs
Snappii online app development platform offers DIY service as well as allows its users to request mobile business apps and get professionally created mobile applications in weeks vs months. Apps running on all major platforms such as iOS, Android and HTML5 can connect to servers and SQL databases. If you are looking for an inexpensive and stable mobile app solution for your business, Snappii can become a good alternative even to experienced programmers writing their code from scratch. Visit our website today to ensure that building perfect custom mobile business apps online is no longer a miracle.