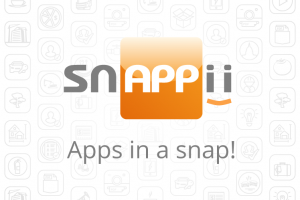 Enterprise mobility adoption is on the rise this year. According to Good Technology's latest Mobility Index Report, total device activations have increased nearly 60% compared to the previous year, while enterprise application adoption jumped 42% between the second quarter and third quarter of 2013.
iOS sees twice as much total device activations as Android
Apple's iOS led all operating systems. It recovered from a slight dip in activations and reached 72% in the September quarter from 69% in the June quarter.  Android saw a different trend: accounting for 30% in the second quarter, activations fell to 27% in the third quarter.  
According to the report, iOS dominated as the platform of choice for enterprise app deployment with 98% and 95% of total app activations in June and September quarters respectively.  It means that companies are using the iOS platform more than 95% of the time to launch their custom and standard commercial mobile business apps.
However, what isn't in this report is that Android is gaining enterprise market share on the device side, and beating sales records.
iPads dominate enterprise tablets
The survey found that tablets are the most popular devices for mobile app usage among the customers:  81% mobile business apps were activated on tablets in the third quarter.
In the enterprise space iPads are leading again. Apple tablets increased the amount of enterprise activations from 84% in the June quarter to 90% in the September quarter, while Android tablets are not seem to succeed a lot in this field: they reached 16% in the second quarter and fell to 10% in the third one.
Snappii native iOS and Android enterprise applications
Snappii cloud based app building platform offers a unique approach to rapid native mobile development. Using its flexible Cloud Visualization Editor, companies in all industries can design and build sophisticated business mobile business apps once and deploy across all major mobile platforms including iOS, Android, and HTML5. The platform does not require extensive mobile developer skills to get started allowing programmers and non-programmers alike to deliver robust native mobile business apps quickly and easily, saving time and money.
You are welcome to visit Snappii website and try the platform out for free.
#wpfd