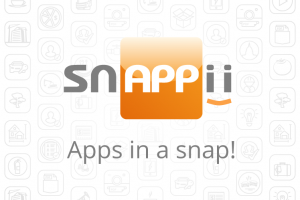 Snappii development team is constantly working on expanding its platform features. Recently there has been a huge enhancements1 release that covered a lot of new features such as share button, select contact button and universal forms. Moreover some options were greatly enhanced; first of all it concerns calculated fields which now offer far more opportunities than ever. You can read more about them in our User Manual and blog posts. Snappii cloud-based service was always a customer-oriented solution and took users' feedback into account to enrich current flexibility and functionality.
The next awesome feature coming out is the Advanced Map.
The Advanced Map allows users to show all items from the list on a map. You must add latitude/longitude location column to the list. You have total control over the Map view now. Choose to:
Text for each pin on a map
Information your app users will see once the pin detail view is clicked
Show all locations via list deciding what information your app users will see
The Advanced map feature works the same way as Advanced Lists – you need to upload a spreadsheet into the datasource dialog, then add Advanced Map tab or button, specify the views:
Annotation View – info that appears when user taps the pin
Detail View – info that appears when user taps Annotation View
Cell View – info that appears when user taps to view all locations as a list.
Use case. Chamber of commerce can show a list of businesses with locations, descriptions, contact information and details. Allow app user to find a business of interest and contact it right from the app. Advanced Map vs. Simple Map has the following benefits:
– Total control over the map layout
– Choose the information to show to the app user
– Decide the call-to-action buttons
– View locations as map and as list
– Offline work
Snappii online app development platform offers DIY service as well as allows its users to request mobile business apps and get professionally created mobile applications in weeks vs. months. Apps running on all major platforms such as iOS, Android and HTML5 can connect to servers and SQL databases. If you are looking for an inexpensive and stable mobile app solution for your business, Snappii can become a good alternative even to experienced programmers writing their code from scratch. Visit our website today to ensure that building perfect custom mobile business apps online is no longer a miracle.